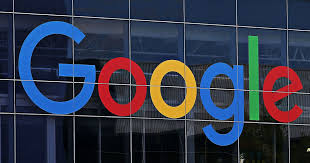 Google is coming to Petrolia!
Alex Marks, associate product marketing manager at Google is coming to Petrolia to discuss 'The Power of Search in
Small Town North America'!
Consumers are becoming increasingly mobile-dependent. Communities and businesses that embrace the mobile consumer effectively can equalize the marketplace by using technology to
engage, capture and hold onto the growing number of tech-savvy consumers.
Time: 11:30 a.m. – 1 p.m.
Doors open at 11:00 a.m.
Place: Victoria Hall, Petrolia
411 Greenfield Street,
Petrolia ON.
Seating:
Rush seating! Arrive early to get the best seats! Doors open at 11 a.m. presentation starts at 11:30 a.m.
There will be time at the end of the presentation for a few questions.
Cost: FREE!
This event, brought to you by the Town of Petrolia, the Sarnia-Lambton Chamber of Commerce, and MyTownRewards is free to attend.
How to register: Guests must check in for the
event by downloading the MyTown Rewards app (available on iTunes and Google Play) and checking in.
If you do not have a mobile device, please RSVP at
www.sarnialambtonchamber.com.