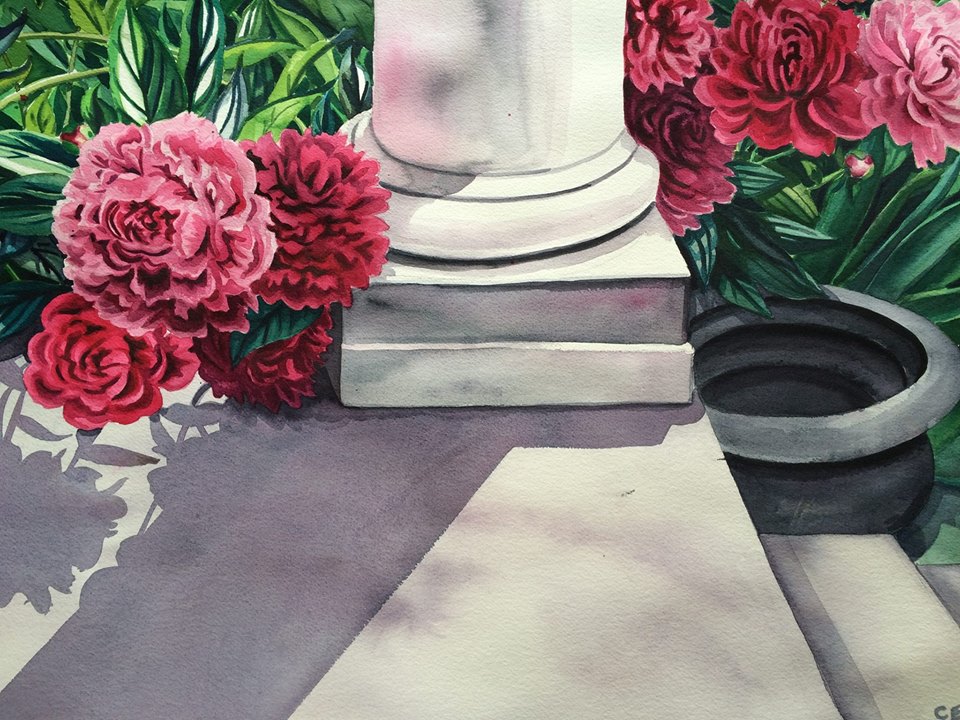 CONNECTIONS AND INTERPRETATIONS @ Gallery In the Grove
Features Four Artists
Sarah Cowling an artist whose work typically comments on history and the quirks of the human spirit. Acrylics are her primary medium, but nothing is off limits in her creations.
Cathy Earle paints with a limited palate of just three primary colors. From these three colors she mixes all the colors she needs to create her vibrant paintings.
Janice Bonish inspires her paintings with her awe of the beauty of South Western Ontario coastlines.
Sara Parson's work shows how the addition of found object and lots of color frees her work from the traditions of landscape.
The connected expression of these four different artistic styles coalesce into a wonderful exhibition.
Opening Reception
Sunday, Sept. 13th, 2015
1:00 to 3:00 pm