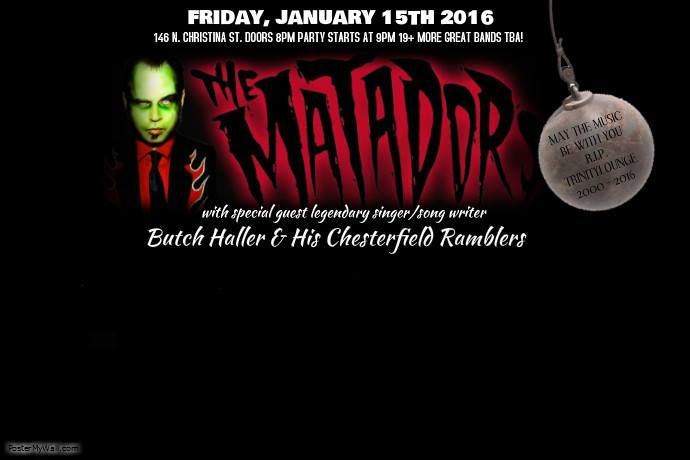 The final farewell Trinity lounge templebar show will be held on friday january 15th, 2016. The venue is sadly closing its doors after 16 years. This is the end my friends so lets say our final goodbyes, party the hell out of this show and have several last drinks and dance together in our home away from home. Lets make this last show a memorable one. Hope to see everyone there. Spread the word, invite your friends its definitly a show not to be missed.
THE MATADORS WITH BUTCH HALLER
DOOR AT 8PM - PARTY STARTS AT 9PM $20 ENTRY 19+
MORE KICKASS BANDS TBA!