Posted in: Entertainment NEWS, News | No Comments | Posted on May 25, 2022 by Mary Anne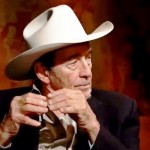 IAN TYSON has been announced as the University of Lethbridge Senate's fourth 2015 Honorary Degree recipient. The U of L will present Tyson with the degree of Doctor of Laws, honouris causa on May 29. Fellow southern Alberta country entertainer Corb Lund will read Tyson's citation at the official ceremony.
Now 82, the retired Alberta rancher and author of "Four Strong Winds" recently released Carnero Vaquero, his 13th album for Stony Plain Records.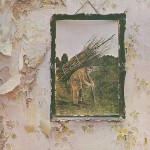 Led Zeppelin has stood accused of nicking licks and melodies from a wide assortment of American bluesmen including Sonny Boy Williamson, Willie Dixon, Howlin' Wolf, Robert Johnson, and Muddy Waters.
These charges have never been proven, but on occasion the band has acknowledged sources and added song credits.
Now the band's epic hallmark "Stairway To Heaven" is in the docket, following a California court filing last week brought by an attorney representing the band Spirit and it's deceased frontman and songwriter Randy California (né Randy Craig Wolfe). The suit claims passages in the iconic song plagiarize Spirit's own composition called "Taurus".