Posted in: Entertainment History, News | 1 Comment | Posted on August 5, 2021 by Mary Anne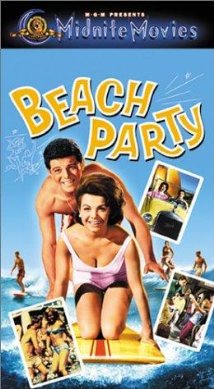 1963 - August 7
The film, Beach Party with Frankie Avalon and Annette Funicello, opens in American theatres. Music is provided by Dick Dale And The Del Tones.
The first of the five official American-International "Beach Party" movies. Anthropology Professor Robert Orwell Sutwell and his secretary Marianne are studying the sex habits of teenagers. The surfing teens led by Frankie and Dee Dee don't have much sex but they sing, battle the motorcycle rats and mice led by Eric Von Zipper and dance to Dick Dale and the Del Tones.