Posted in: News, Trivia Q & A | No Comments | Posted on September 23, 2021 by Mary Anne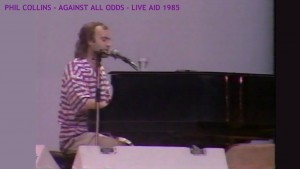 Q. Which musician played on both sides of the Atlantic at the Live Aid concert?
A. Phil Collins performed at both Wembley Stadium and JFK, utilising the Concorde to get him from London to Philadelphia. UK TV personality Noel Edmonds piloted the helicopter that took Collins to Heathrow Airport to catch his flight to NYC. (Collins later was flown by chopper to Philadelphia). Aside from his own set at both venues, he also played the drums for Eric Clapton, and played with the reuniting surviving members of Led Zeppelin at JFK. On the Concorde flight, Collins encountered actress and singer Cher, who claimed not to know anything about the Live Aid concerts. Upon reaching the US however she did attend the Philadelphia concert and can be seen performing as part of that concert's "We Are the World" finale.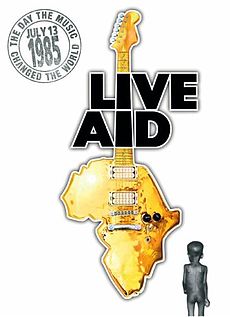 Live Aid was a dual-venue concert held on 13 July 1985. The event was organised by Bob Geldof and Midge Ure to raise funds for relief of the ongoing Ethiopian famine. Billed as the "global jukebox", the event was held simultaneously at Wembley Stadium in London, England, United Kingdom (attended by 72,000 people) and John F. Kennedy Stadium in Philadelphia, Pennsylvania, United States (attended by about 100,000 people).[1] On the same day, concerts inspired by the initiative happened in other countries, such as Australia and Germany. It was one of the largest-scale satellite link-ups and television broadcasts of all time: an estimated global audience of 1.9 billion, across 150 nations, watched the live broadcast.