Posted in: Concerts & Events, First Friday, Local Talent, News | No Comments | Posted on October 5, 2021 by Mary Anne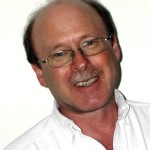 Sarnia's First Friday Celebration October 2015: El Camino at The Cheeky Monkey
Review and  Photos By Brian Hay
One of life's lessons: Things don't always go as planned.
That was the situation for the owners of the Cheeky Monkey and the members of El Camino on Friday night. Singer and rhythm guitarist Scott Whyte had been fighting laryngitis all week and was just beginning to get his voice back. Cancelling would have been understandable but it wasn't what anyone wanted to do. Playing could be done, but sparingly. The trio opted to go for it.
Another lesson: If the band isn't giving up the audience shouldn't either.
[Scott] Whyte may have felt like he was having to bribe his vocal chords to keep him company but his musical skills and understanding of the songs wasn't diminished in the least. He has good control over his pitch so his singing was still even and wanting to be able to deliver them likely added a bit more to an element that, intangible as it is, makes the difference as to whether a performance of piece of music is genuinely moving or not.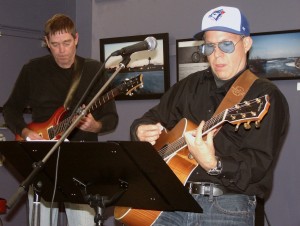 Lead and rhythm guitarist Marvin Eskritt gave a stellar example of what characterizes tasteful playing. Whether using an acoustic or electric instrument his work was fluid, expressive, and restrained in a way that made it a joy to hear. Drummer Steve Bird injected creative fills into solid timekeeping to provide the backbeat, mark the changes, and bridge the spaces between musical lines. Scott Whyte placed his chording between the drums and under the lead guitar to augment the push that kept the songs driving forward (and proved that laryngitis affects the throat, not hearing, hands or timing).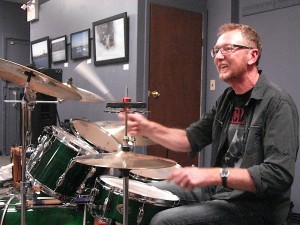 Above all: Quality invariably trumps quantity.
They spaced breaks between groupings of two and three songs to rest Scott's voice. It prevented them from building any momentum and many people left because of it, but they shouldn't have. This trio meshes with a feel that's beautifully unforced and that wasn't affected at all. If anything they focused more on that due to circumstances. With their desire to do as much as possible heightened by circumstance the songs they played emerged as flawless jewels. 'Sultans of Swing' by Dire Straits and Steve Earl's 'I Ain't Ever Satisfied', in particular, came through with combinations of precision and passion that would have drawn resounding nods of approval from their authors. The last number, in particular, was sensational.
The people who left missed an absolute nugget.
For more photos CLICK HERE