Posted in: News, THE SHOW with David Burrows | No Comments | Posted on February 18, 2022 by Mary Anne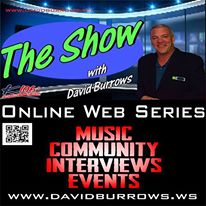 Published on Feb 16, 2022
Episode #224
Opening Segment:
Canada celebrates the 51st year of it's flag.
The Entertainment Scene:
The 22nd annual OVNEA 8-ball championships are coming to Sarnia for its 2nd year in a row. Local charter owner and pool player Elio D'Andrea talks about the event what it brings to our community.D'Andrea also shares some of his personal achievements and his passion for the sport.
In The Community:
February 20th is National Kindness Day. Dana Piggott of the Sarnia Kinsmen, is inviting the community to join them at the local No Frills on Exmouth St. Piggott also talks about the efforts of the Sarnia Kinsmen club in our community, and how it is welcoming new members to join. www.sarniakinsmen.com
Apps with Mark Russell:
Need help with some bad habits. Mark Russell may have the answer for you.
Closing Segment:
Captain Kidd Days announces Friday night music line-up
Local events and more. www.TVSN.ca