Posted in: Art, Concerts & Events, First Friday, Local Talent, News | No Comments | Posted on June 6, 2022 by Mary Anne
June First Friday with Marniol Nation, Bill Walters & Pat McGill
We sure had a room full of talent for the June First Friday at Cheeky Monkey. Local musicians under the name of Marinol Nation provided the entertainment for the night. Below is an in-depth review by blogger, Brian Hay.
It was also the opening night of a new art exhibit and sale called "From Here and There" by Bill Walters. With Plein air paintings (painted outside in the moment) ranging from nearby locales such as Canatara Park  to farther points on the compass such as Lake Berkley Florida, our three back walls are a colourful travelogue. Bill's works are not your normal 'landscape' art. To me, they have a dreamy, warm feeling even if they are of a snow field or summer storm building in the clouds.   In the pictures posted here and on our website Photo Gallery (CLICK HERE), you can see Bill's work as a beautiful backdrop to the band.  They truly need to be seen in person to be appreciated. Have to say also, they are very reasonable priced making them all affordable to those looking for local art to enhance their decor.  One more personal note about Bill himself - he is one of the kindest, most pleasant people I have had the pleasure to meet.  That goes for his lovely wife Jacquie as well.  Salt of the earth couple we feel honoured to have had the chance to get to know.
Also here for the June First Friday was Pat McGill.  He is a man I can not say enough good things about as well.  I have written about him before, as have several of our local newspapers.  He is an extraordinarily generous man  in many ways and a genuine humanitarian.  The Mukwano Women's Group of Uganda create hand crafted, vibrant tote bags that Pat imports into Canada.  This group along with many other small crafters in their area, made a meager living selling their goods to tourist until the government built a dam taking away the main tourist attraction, the world class rapids on the Nile River.  Having met the women while in Uganda working on building and improving school's, Pat's offer of selling a few totes for them here in Canada has mushroomed into a small scale business andis  providing the women with a decent income since all the proceeds go back to them.  We sell the totes here at Cheeky Monkey as a stock item, but Pat was here in person to talk to people about the totes.  It is always a pleasure to have him join us in person.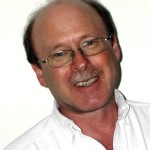 Marinol Nation: First Friday at the Cheeky Monkey for June 2016
Through the Lens Differently
by Brian Hay
Trying to categorize the music that comes from Eli Martin is impossible. Topical covers a lot because the songs certainly have that. His inspirations draw from an array of experiences seen through the eyes of a first-hand observer without rose coloured glasses. The term misses (and possibly distracts) from the abundance of humour they contain though. Wry irony coupled with phraseology from a mind with an imaginative flair for use of language hones the points to nicely. There's a lens in place here, and it's a very clear one. But it ain't the glass everyone else is looking through.
Pinning his material to a specific musical style is just as difficult. There's a healthy sprinkling of R&B. Bits of twang crept in periodically as did touches of progressive art-rock. An underlying folk sensibility drifted through as well. That was especially noticeable when the group was stripped down to just Eli and mandolin player Dave Miner. With the full ensemble working the picture was an entirely different one.
The group, which featured Dave Miner playing bass, Brenden Fraser covering the lead guitar chores, Eli using an acoustic instrument and Adam Miner behind the drum kit injected the R&B flavour that provided a core for the stylistic twists. Dave and Adam got directly under and pushed it from below. Fraser applied lead work that soared above things while Eli drove his messages straight through everything's middle ground. It came together with a charge that let up only when songs were being introduced.
Martin and Dave Miner working without the others crafted images that combined weary and bleak overviews with tenderness and sensitivity that emerged by way of almost angelic passages from Dave's work with the mandolin. Eli himself is a storyteller/narrator with a command of expression that makes him an exceptional dramatic humourist. It's not "easy-listening" fare, particularly at the outset, but the result more than justifies the effort needed to grasp the depth that's involved.
Three songs come to mind when looking for an overview of Martin's work. 'Zimbabwe' is exactly the protest song he introduces it as. Its harsh outlook and indictment of the situation expresses his thoughts with no punches pulled. The song is upbeat though, and very listenable. 'Lipstick on a Pig (Goin' Out For Pork-chops)' gives a dry and humorous look at abandoning relationships in mid-stream that's easy to relate to — whether we've done it or not we've all been tempted. 'Should Have Been Dead', a piece about having
mehow lived through extreme abuse of substances, had the most sublime touches of irony. Whether it was intentional on Eli's part or not is impossible to say. Whatever the case, the nod to an old piece by the Stones ('Live With Me') placed the subject directly on Keith Richards' lap in a way that was (for me) both impossible to ignore and absolutely delicious. That one was pure genius.
Marinol Nation: a look at things through a lens that's completely different and entirely rewarding. ####
All three of Marinol Nation's CD and vinyl records are available to purchase in store at Cheeky Monkey or on line on our Music Bazaar (CLICK HERE)