Posted in: Concerts & Events, First Friday, Local Talent, News, Reviews | No Comments | Posted on January 3, 2022 by Mary Anne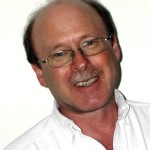 Erika and Sara and The Guys Live at the Cheeky Monkey for Sarnia's January 2015 First Friday Celebration
Saturday January 3, 2022
by Brian Hay
There was a number of things noticeable right off the bat. The most striking was the effortlessness with which singer Erika Sit projected her voice. It was obvious through all areas of her range and served her well, especially for the material they've added to their set. More on that after a few other notes.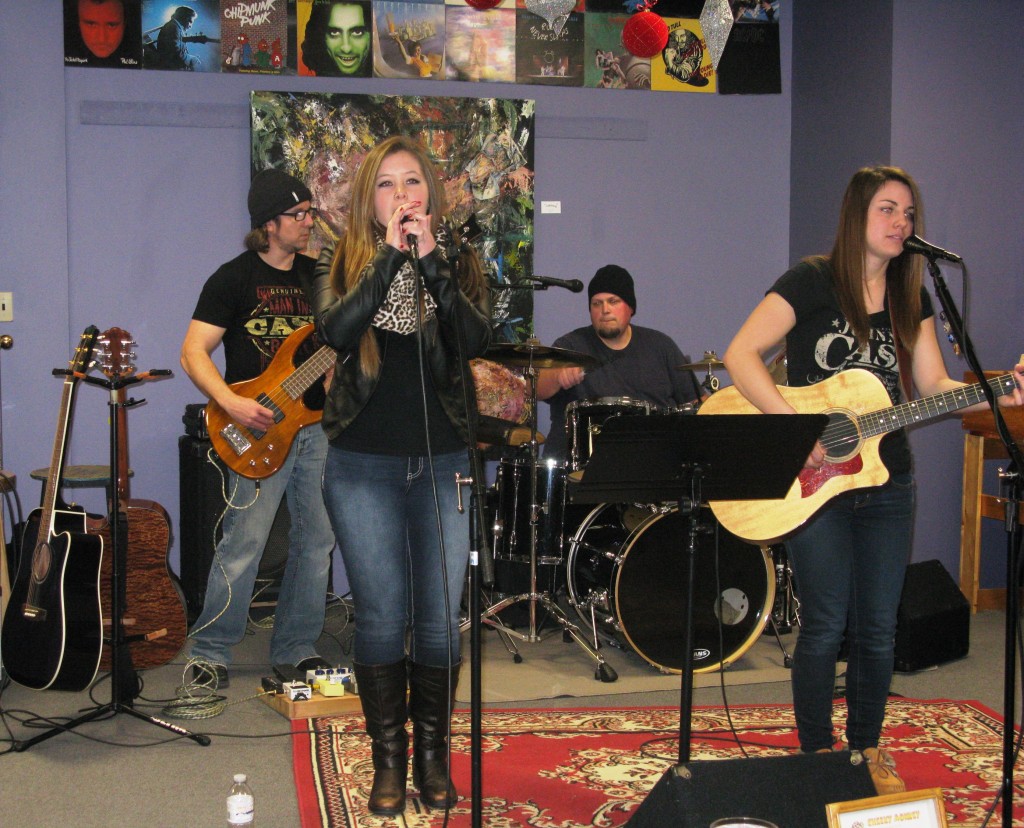 Their sound system, which they set up themselves this time had, by far, the best balance they've achieved since they began working with bassist Scott Vegh and drummer Gerry Hawley last summer. With Hawley's kit not miked and him being able to play energetically while holding back everything came through with pristine clarity. The internal dynamic between the players has arrived in an area of delicious harmony as well. Sara Campbell, always a strong rhythm guitarist, and Hawley had their beat notes placed together beautifully freeing Vegh to add harmonics to his bass playing. With Erika Sit's vocal soaring above or weaving through as the material dictated they played through two energetic sets that drew and held audience attention. Bits of shy charm and warm humour coming through in their announcements between songs didn't hurt their case either.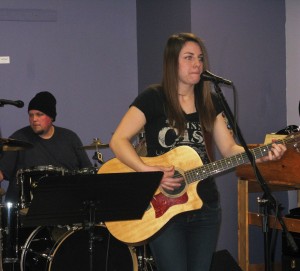 The added polish in their delivery came through beautifully in their standards. Iconic pieces like 'The Last Kiss' absolutely sparkled. Covers of Johnny Cash pieces, which they excel at, took on new life. To make their drummer sweat — which he must have been ready for because they didn't get him too much — they sped the tempo up on 'Jackson' and filled the room with easy humour. 'Folsom Prison Blues' got an amazing treatment and 'Ring of Fire' was so breathtaking it ended up being played in each set. That's a piece that's served well by the tasteful athleticism in Hawley's drumming. One of their originals, 'Roulette Wheel' (I believe), received the full band treatment as well and fared nicely. That song is on their CD and was recorded again professionally when they were in Nashville a few months ago. It will be interesting to hear it done again.
Where their increased polish and the development in Erika Sit's singing made the most difference however was in material they've added to their set lists. One was what Sara jokingly called a "mash" comprised of excerpts from 'One Love' by Bob Marley and Curtis Mayfield's 'People Get Ready'. The arrangement that opened with Marley's chorus before leading into Mayfield's verses was truly striking. Even more arresting was the ethereal delivery given by Erika Sit. Their interpretation The Eagles hit 'Hotel California' was amazing. Scott Vegh picked up the acoustic and played deliciously expressive lead work while Hawley and Sara held down the rhythm. Gerry also, instead of Campbell, did the harmony singing and gave it a wonderfully ghost-like timbre. Erika gave the lead vocal a quality that was wistful, reflective, pensive, slightly sad and indescribably haunting all at once. Her poise and the way she opened herself to the audience played a huge role in making the piece so completely their own. That song ended up being played in both sets as well to the delight of the crowd (and to this writer — I'd have had a third hearing if it could have been arranged). This could easily be another signature piece in their sets.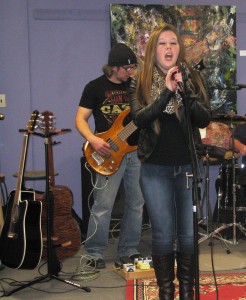 This is an ensemble that's increasing their possibilities in their musical spectrum by leaps and bounds. Erika Sit's maturity as a singer is a huge part but it's not the only thing. Scott Vegh's ability to take on lead guitar parts while Sara and Hawley form the rhythm section increases their flexibility. She plays a mean harmonica and Erika is clearly much more comfortable with the guitar each time out. With Hawley and Sara combining so well on the rhythm work Vegh's bass playing adds melodic richness to their sound. Gerry Hawley's ability (and willingness) to play softly isn't common among drummers who enjoy acrobatic flourishes. With he and Sara combining so neatly he's also pushing the music from the inside with beautiful subtlety and with the type of flair more often seen in jazz. It all combines to make the flavour of their work unique.
I loved Erika and Sara the first time I watched them and I love what they're doing even more now.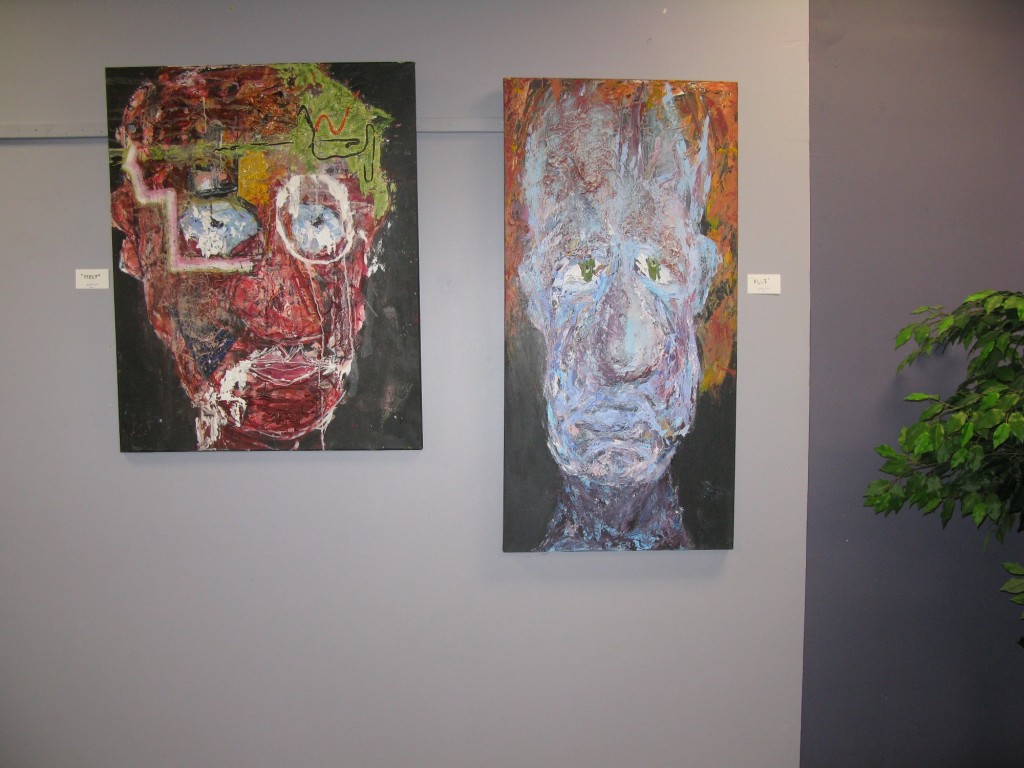 This show took place at The Cheeky Monkey in Sarnia Ontario on Friday January 2, 2015. The article was written to convey impressions of what it was like to be watching.
The haunting artwork of Ryan Taylor can be viewed and purchased until the end of February.
For more photos of the evening and of Ryan's work CLICK HERE