Posted in: Entertainment NEWS, News | No Comments | Posted on February 3, 2022 by Mary Anne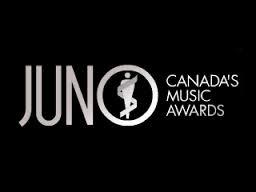 The nominations for the 2016 JUNO Awards are now in. Leading the pack this year are the three Canadian male artists who dominated the charts here and internationally in 2015. The Weeknd notched six nominations, followed by Drake and Justin Bieber, with five apiece. Two fast-rising young stars, Alessia Cara and Shawn Mendes were nominated in four categories each, while Buffy Sainte-Marie, City and Colour, Walk Off The Earth, and Tobias Jesso Jr. scored three each.
The blue-ribbon events in Calgary will run from March 28 to April 3, climaxing with the televised JUNO Awards show at The Calgary Saddledome on April 3. On hand to participate at the JUNOs will be the three winners of the inaugural Allan Slaight JUNO Masterclass, Fortunate Ones (nominated in the Contemporary Roots Album of the Year category), Slow Leaves, and Derrival.
And the nominees in the main categories are:
JUNO FAN CHOICE AWARD (PRESENTED BY TD)
Alessia Cara Island Def Jam*Universal
Carly Rae Jepsen 604*Universal
Cœur de pirate Dare To Care*Universal
Dean Brody Open Road*Universal
Drake Cash Money*Universal
Justin Bieber Island Def Jam*Universal
Shawn Hook Kreative Soul*Universal
Shawn Mendes Island Def Jam*Universal
The Weeknd The Weeknd XO*Universal
Walk Off The EarthColumbia*Sony
SINGLE OF THE YEAR
Here Alessia Cara Island Def Jam*Universal
Hotline Bling Drake Cash Money*Universal
What Do You Mean? Justin Bieber Island Def Jam*Universal
Clothes Off Ria Mae Ria Mae Media*Sony
Can't Feel My Face The Weeknd The Weeknd XO*Universal
INTERNATIONAL ALBUM OF THE YEAR (SPONSORED BY IDLA ASSOCIATED LABEL DISTRIBUTION)
25 Adele XL*Select
Hozier Hozier Columbia*Sony
Title Meghan Trainor Epic*Sony
Four One Direction Columbia*Sony
Dream Your Life AwayVance Joy Atlantic*Warner
ALBUM OF THE YEAR (SPONSORED BY MUSIC CANADA)
If You're Reading This It's Too Late Drake Cash Money*Universal
À Paradis City Jean Leloup Dare to Care*Select
Purpose Justin Bieber Island Def Jam*Universal
Handwritten Shawn Mendes Island Def Jam*Universal
Beauty Behind the Madness The Weeknd The Weeknd XO*Universal
ARTIST OF THE YEAR
City and Colour Dine Alone*Universal
Drake Cash Money*Universal
Justin Bieber Island Def Jam*Universal
Shawn Mendes Island Def Jam*Universal
The Weeknd The Weeknd XO*Universal
GROUP OF THE YEAR
Hedley Universal
Marianas Trench 604*Universal
Metric Metric Music International*Universal
Three Days Grace RCA*Sony
Walk Off The Earth Columbia*Sony
BREAKTHROUGH ARTIST OF THE YEAR (SPONSORED BY FACTOR, THE GOVERNMENT OF CANADA, CANADA'S PRIVATE RADIO BROADCASTERS, AND RADIO STARMAKER FUND)
Alessia Cara Island Def Jam*Universal
Coleman Hell 604*Universal
Francesco Yates 21 Entertainment*Warner
Scott Helman Warner
Tobias Jesso Jr. Arts & Crafts*Universal
BREAKTHROUGH GROUP OF THE YEAR (SPONSORED BY FACTOR, THE GOVERNMENT OF CANADA, CANADA'S PRIVATE RADIO BROADCASTERS, AND RADIO STARMAKER FUND)
Dear Rouge Universal
Half Moon Run Indica*Universal
Milk & Bone Bonsound*Select
The Elwins Hidden Pony*Universal
Young EmpiresPirates Blend*Sony

SONGWRITER OF THE YEAR (PRESENTED BY SOCAN)
Abel Tesfaye
"Can't Feel My Face" – co-songwriters Max Martin, Savan Kotecha, Peter Svensson, Ali Payami,
"In The Night" – co-songwriters Ahmad Balshe, Max Martin, Savan Kotecha, Peter Svensson, Ali Payami, "The Hills" – co-songwriters Ahmad Balshe, Emmanuel Nickerson, Carlo Mantagnese
BEAUTY BEHIND THE MADESS – The Weeknd The Weeknd XO*Universal
Béatrice Martin
"Carry On", "Crier tout bas", "Oceans Brawl"
ROSES – Cœur de Pirate Dare to Care*Universal
Buffy Sainte-Marie
"Farm In The Middle Of Nowhere", "Ke Sakihitin Awasis (I Love You Baby)","Love Charms (Mojo Bijoux)"
POWER IN THE BLOOD – Buffy Sainte-Marie True North*eOne
Dallas Green
"Blood", "Lover Come Back", "Wasted Love"
IF I SHOULD GO BEFORE YOU – City and Colour Dine Alone*Universal
Tobias Jesso Jr.
"When We Were Young" 25 – Adele XL*Sony
"Alive" Sia RCA*Sony
"Without You" GOON – Tobias Jesso Jr. Arts & Crafts*Universal
COUNTRY ALBUM OF THE YEAR
Anchor Autumn Hill Wax*Universal
Pick Me Up Brett Kissel BAK2BAK*Warner
Gypsy Road Dean Brody Open Road*Universal
County Line High Valley Open Road*Universal
Frontier Paul Brandt Road Angel*Warner
ADULT ALTERNATIVE ALBUM OF THE YEAR
If I've Only One Time Askin' Daniel Romano New West*Warner
The Park Avenue Sobriety Test Joel Plaskett Pheromone*Fontana North
In My Dreams Mo Kenney Pheromone*Fontana North
Goon Tobias Jesso Jr. Arts & Crafts*Universal
Leave No Bridge Unburned Whitehorse Six Shooter*Universal
ALTERNATIVE ALBUM OF THE YEAR (SPONSORED BY LONG & MCQUADE)
Deep in the Iris BRAIDS Flemish Eye*Outside
Poison Season Destroyer Merge*F.A.B.
Are You Alone? Majical Cloudz Arts & Crafts*Universal
Half Free U.S. Girls 4AD*Select
Viet Cong Viet Cong Flemish Eye*Outside
POP ALBUM OF THE YEAR(SPONSORED BY TD)
Hello Hedley Universal
Purpose Justin Bieber Island Def Jam*Universal
AugustaScott Helman Warner
Handwritten Shawn Mendes Island Def Jam*Universal
Sing It All Away Walk Off The Earth Columbia*Sony
ROCK ALBUM OF THE YEAR
Get Up Bryan Adams Badams*Universal
The Physical World Death From Above 1979 Last Gang* Universal
Chaotic Neutral Matthew Good Warner
No Fixed Address Nickelback Nickelback II Productions*Universal
Future Nostalgia The Sheepdogs Warner
VOCAL JAZZ ALBUM OF THE YEAR
New Alex Pangman Justin Time*Universal
Live from the Cellar Dan Brubeck Quartet Blue Forest
Clear Day Emilie-Claire Barlow Empress*eOne
This Bitter Earth Jaclyn Guillou Independent
Some Version of the Truth Tara Kannangara Independent
JAZZ ALBUM OF THE YEAR: SOLO
It's About Time Al Muirhead Chronograph*Outside
Dialectics Curtis Nowosad Cellar Live*Conveyor
Abeng Rich Brown Independent
Movin' Forward Robi Botos A440*Universal
Duets Tara Davidson Addo*Conveyor
JAZZ ALBUM OF THE YEAR: GROUP
Forest Grove Allison Au Quartet Independent
Over My Head Brad Turner Quartet Groundhog*Independent
What I Hear Now Jerry Granelli Trio Addo*Conveyor
Stealing From My Youth Mark Kelso & The Jazz Exiles Independent
Sheer Tyranny of Will Peripheral Vision Independent
RAP RECORDING OF THE YEAR
Sour Soul BADBADNOTGOOD& Ghostface Killah eOne
If You're Reading This It's Too Late Drake Cash Money*Universal
Kardi Gras Vol. 1: The Clash Kardinal Offishall Black Stone Colleagues*Universal
Can't Fly Without Gravity k-os Dine Alone*Universal
For The Town SonReal Black Box*Universal
R&B/SOUL RECORDING OF THE YEAR
Four Pink Walls Alessia Cara Island Def Jam*Universal
The Fall Out August Rigo Summerchild*Foundation Media
Déjà Vu Dru Effortless*Fontana North
Butchy's Son Patrick Lehman September Soul*Pheromone
Beauty Behind the Madness The Weeknd The Weeknd XO*Universal
ABORIGINAL ALBUM OF THE YEAR (SPONSORED BY ABORIGINAL PEOPLES TELEVISION NETWORK)
The One Armond Duck Chief Independent
Come and Get Your Love: The Tribe Session Black Bear Tribal Spirit*Powwow Trail/Tribal Spirit
Power In The Blood Buffy Sainte-Marie True North*eOne
Rumble Derek Miller Smithsonian
Refined Don Amero Independent
CONTEMPORARY ROOTS ALBUM OF THE YEAR
So Let's GoAlan Doyle Skinner's Hill*Universal
Power In The Blood Buffy Sainte-Marie True North*eOne
The BlissFortunate Ones Old Farm Pony*Outside
Indian Ocean Frazey Ford Nettwerk*Sony
Beautiful Scars LeE HaRVeY OsMOND Latent*Warner

TRADITIONAL ROOTS ALBUM OF THE YEAR
The ChanceJ.P. Cormier Independent*Fontana North
Jayme Stone's Lomax Project Jayme Stone Borealis*eOne
Domestic Eccentric Old Man Luedecke True North*eOne
A Wanderer I'll StayPharis and Jason Romero Borealis*eOne
Songs In The DarkThe Wainwright Sisters Maple Music*Fontana North
BLUES ALBUM OF THE YEAR
Faded But Not Gone Big Dave McLean Black Hen*eOne
Brothers In This World Blackburn Electro-Fi*Outside
Vicksburg Call David Gogo Cordova Bay*Fontana
This Is From Here Harrison Kennedy Electro-Fi*Outside
Sliding Delta Michael Jerome Browne Borealis*eOne
WORLD MUSIC ALBUM OF THE YEAR(SPONSORED BY CANADA COUNCIL FOR THE ARTS)
Healer Alex Cuba Caracol*Fontana North
Neo-Reconquista Boogat Maisonnette*Select
Revuelta Danza Party Gypsy Kumbia Orchestra Productions Girovago*Outside
Moorka Lemon Bucket Orkestra Independent
Resistance The Souljazz Orchestra Do Right*Outside
HEAVY METAL ALBUM OF THE YEAR
Searching for Zero Cancer Bats New Damage*Universal
Never Wanna Die Diemonds eOne
Desire Will Rot Fuck the Facts Noise Salvation*Independent
Of Ghosts and Gods Kataklysm Nuclear Blast*Sony
Success KEN mode New Damage*Universal
ADULT CONTEMPORARY ALBUM OF THE YEAR
Wallflower Diana Krall Verve*Universal
Refined Don Amero Independent
A Jann Arden Christmas Jann Arden Universal
What Love Is All About Johnny Reid Johnny Mac Entertainment*Universal
Under One Sky The Tenors Tenors Music*Universal
Information taken from FYI Music