Posted in: Concerts & Events, Entertainment NEWS, Local Talent, News | No Comments | Posted on May 4, 2022 by Mary Anne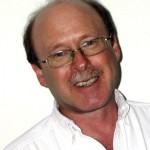 First Friday at the Cheeky Monkey, May 2019: The Casuals Become Everyones' Riders On The Storm
by Brian Hay
Many of their roles weren't set in stone. Bob Martin handled the majority of the vocals but the lead singing was also taken up by David Wright and Bill Hines. Hines also delivered some excellent playing on the harmonica and took the lead guitar part a few times. The variety in their three voice types created interesting harmonies and made them a solid fit for classic rock that included material from the Beatles' early period, chart toppers from the late 1950's and even Country influenced songs like 'Harvest Moon' by Neil Young. The intuitive partnership between bass player Will McCuaig and drummer Al Wallace insured their rhythm section provided a strong foundation for whatever genre they touched upon.
That's just the technical aspect of what they offered though. First and foremost, they were fun to watch and listen to. The ease with which they delivered their multi-layered arrangements spoke of immense familiarity with both the material and each others' methods of playing. Concentration was obvious in their manners but their playing had the intuitive spark that only comes about when musicians are enjoying themselves. Their sound set-up was excellent. All the instrumental sounds shone side by side as opposed to sounding like some had been relegated to the backdrop. The voices were equally clear with excellent separation and clear distinction between the lead and harmony work.
Their choice of material was absolutely great. Everything was instantly recognizable but the songs were played with the flourish that makes hearing well-worn hits seem new again. Aforementioned songs such as 'From Me To You' jumped while 'Harvest Moon' was ethereally haunting. 'Riders On The Storm' recaptured the joy of first hearing the song on the radio around the time that Jim Morrison passed away. The piece came across as a wonderful legacy for him then while hearing it played with a fresh approach served as a reminder that it still is. In short, the Casuals didn't just play these songs, they illustrated why they became hits.
That's always a great experience to chance upon.
FOR MORE PHOTOS taken by Brian Hay & Roland CLICK HERE