Posted in: News | 1 Comment | Posted on June 13, 2022 by Mary Anne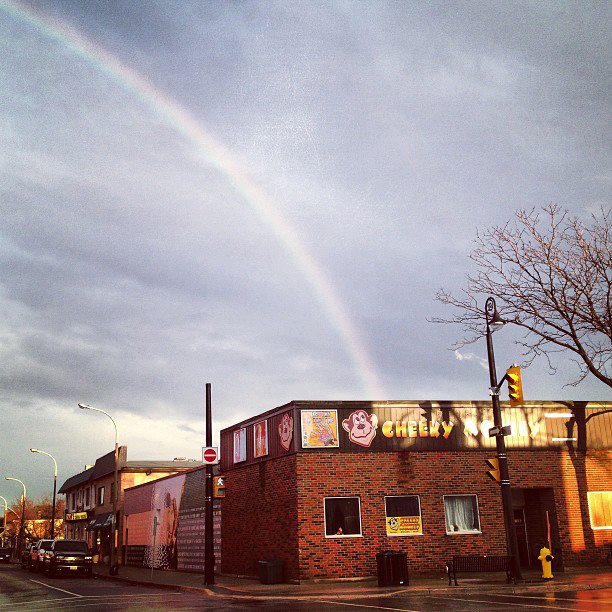 Time really does fly.  It will be 9 years on June 21, 2022 that we moved down the street from  our original Sarnia location of 175 Christina St N.  Each year, the anniversary gives me the chance to once again say "thank you" to all our good friends & family that helped with the monumental task of moving all our inventory & Roland's overstuffed office 1 1/2 blocks without the use of a truck.  Pure manpower and hand carts did the trick in very short order.
A lot has happened in those 9 years.   We have seen many new businesses open up in the downtown making it truly the heart of Sarnia's cultural district with everything from a craft brewery, to high end shoe store in the mix.   Restaurants!  Oh my what a wonderful selection of restaurants are here.  One specializing in using local ingredients, one that does amazing wraps, one cooks with all organic food and several others that have interesting menus at reasonable prices.   There have been many buildings sold and remodeled to include not only space for retail, but  apartments as well  giving us a healthy diverse urban chic downtown.
As for us ourselves…   We get great joy from carrying and special ordering the CD's, DVD's, BluRay and vinyl records you crave.  Along with these items, we expanded over the years into selling rock novelty items like t-shirts, mugs and even recently added flip flops.  Moving to this location 9 years ago gave us the luxury of the space to expand our selections.
The extra space also provided the opportunity to be one of the originators of First Friday Cultural Walkabout each and every month We are thrilled to have introduced the public to a vast number of young and seasoned musicians from Sarnia and area giving them a family friendly environment to play their music live in.  Constantly, we are blown away by the talent to be found in Sarnia, not just of musicians, but in every aspect of the arts.
We weathered the 2 years of downtown re-construction followed by 2 more years of recovery to bring us back to where we were before the road was ripped up.  It was a scary struggle, but we made it and plan to be here providing you with all your packaged home entertainment needs for many more years to come.
Besides being part of our community, we have realized we are a tourist attraction.  It is not uncommon to chat with out of country tourists who are thrilled to see a real record store still open and thriving.  One of the ways travelers find us is through our website.  Three years ago on June 14, we won a marketing award with the prize being marketing services.  The then new company of Kone Marketing took on the challenge of designing our dream website.  Through it, we have developed one of the best EVENT calenders in the city, we can sell local & indie musician CD's worldwide - and have - we can keep you abreast of the newest arrivals to Cheeky Monkey and of course we blog.  Along with our website, Kone Marketing  help us develop our weekly e-newsletter that is a free subscription.  They taught both Roland and I how to manage the website & the newsletter ourselves, so the website is constantly being updated by us and the newsletter is always filled with fresh info.
No matter which corner of the world you are from - down the street or across the ocean, or how you find us -virtuall on line or by walking in the front door, we look forward to chatting with you  and helping you find the music and movies you love.
Photo credit to Marty Oblak