Posted in: What's New | No Comments | Posted on November 27, 2021 by Grumpy
This is the brand new unplugged album from million-selling, multi platinum, Juno award nominee Alyssa Reid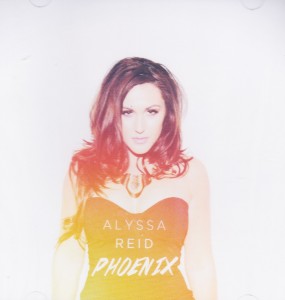 Alyssa's 2011 debut album "The Game" lifted this young starlet to the international spotlight with the single "Alone Again" and "The Game ft Snoop Dogg", selling over a million copies worldwide and earning multiple Top 5 chart rankings.
Although Alyssa is widely known for her pop singing career, she has also made a name for herself behind the scenes as a songwriter and wordsmith, penning hit songs for a variety of other artists.
Phoenix is an album unlike anything she has attempted before – a stripped down and intimate session of her songs as they were written.
The album includes hit songs We Are Stars (recorded by Virginia To Vegas) and Can't Keep Waiting (recorded by Autumn Hill), as well as several brand new originals
A one off album release show will be on November 27th at the Richmond Hill Centre For The Performing Arts, and will showcase the depth and power of Alyssa's unplugged arrangements.