Posted in: What's New | No Comments | Posted on November 15, 2021 by Grumpy
Ani DiFranco has never been afraid to take chances, and her new album,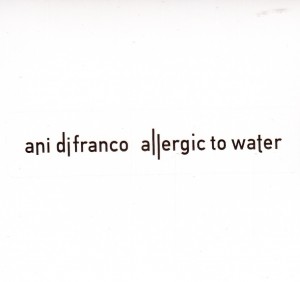 Allergic to Water, is another bold accomplishment featuring some of her most subtle music to date. Throughout the disc, DiFranco, her band and a few music guests, create melodies that are lilting and funky, imaginative and personal: so personal that she produced and mixed the record all on-her-own. DiFranco packs a world of musical surprises into the 12 low-key songs on Allergic To Water. Vibes, tones and rhythms constantly change while her band draws on its own expansive palette.