Posted in: Concerts & Events, Local Talent, News | No Comments | Posted on June 3, 2022 by Mary Anne
The weather held out and the crowds were here for yet another successfull ArtWalk weekend in Sarnia's Downtown Cultural District.  At least from our point of view it was successful.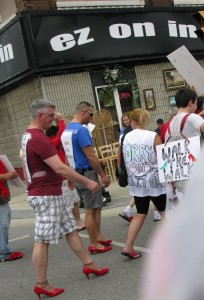 On Saturday the crowd was almost shoulder to shoulder as they strolled by our table of ArtWalk Weekend Specials.  I saw everything from men in red high heels to mini size Spideman to a bag piper who stopped by to play for a bit.  Also playing outside the store was Annette Dillion who was joined for a few songs by Eric Woolston.  Erika and Sara, one of our favorite singing duos also played a few songs during the windy Sunday afternoon.
Saturday, I could hear a the drum circle at the intersection of Christina and Cromwell, but the crowd obscured my view a little.  Doesn't matter, it  was the beats that mattered.
Inside Cheeky Monkey, artist Jessie J. Rabbitt was in residence.  She very much enjoyed talking with all those who stopped by to view her original artwork and is excited to see who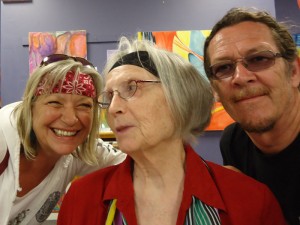 stops in during this coming June 7th First Friday here.
To view more of  the photos I took during the weekend CLICK HERE.  We are already looking forward to next years ArtWalk