Posted in: Auditions/Call for Vendors/Volunteers/Submissions, Local Talent, News | No Comments | Posted on September 11, 2021 by Mary Anne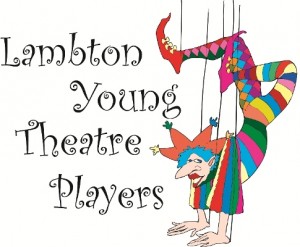 Auditions!
- no, it's NOT a ballet…
The Lambton Young Theatre Players are pleased to announce auditions for their Christmas production, THE MAGIC NUTCRACKER , Sept. 21st, 22nd and 24th from 4:00 to 7:30 PM in Petrolia.
NOT a ballet, THE MAGIC NUTCRACKER, by Nancy Keys, is a staged play based on the traditional story by E.T.A. Hoffman and the adaptation by Alexandre Dumas.
"The Nutcracker is a wonderful Christmas classic that has been popular with audiences around the world for many generations," says Keys. "Most people are familiar with the story presented as a ballet, but we've decided to exchange the dancing for dialogue. Nutcracker is fabulous story full of excitement, adventure, magic and mystery where the real world crosses over to fantasy, and a young girl's imagination becomes the key to a happy ending, or not. Marie and Fritz, the mysterious uncle Drosselmeyer, the evil Mouse King and the devious Mouse Queen, dolls that come alive, kingdoms with candy rivers and sugar plum trees, and of course, the magic Nutcracker - and it all happens on Christmas Eve."
Twenty-seven roles will be cast for THE MAGIC NUTCRACKER, and young actors and actresses between the ages of ten and eighteen years are invited to audition. Audition are by appointment only. Times and dates can be booked by calling (519) 331-3338.
THE MAGIC NUTCRACKER will be performed for school matinees and public performances at the Sarnia Library Theatre on Christina St. No. 24th through 29th. Rehearsals will take place week nights (primarily Tuesday/Thursday) from 6:00 - 8:00 PM in Petrolia.
Audition requirements: One short monologue (not a school speech).
The presentation of THE MAGIC NUTCRACKER is part of a performance training program under the direction of qualified and experienced theatre professionals (C.A.E.A.) that prepares young actors and actresses for the live stage. A registration fee of $150.00 is required if accepted into the program.
The Lambton Young Theatre Players is committed to ensuring that all young people have the opportunity to participate in all LYTP programs despite financial obstacles. A Financial Aid/Scholarship Program is in place for those who wish to access it. Applicants who are able to demonstrate financial need may apply for complete, or partial funding for any LYTP program. Information and applications are available at www.lambtonyoungplayers.com.
For more information on the Lambton Young Theatre Players, please contact Nancy Keys at (519) 331-3338, [email protected], or check out www.lambtonyoungplayers.com.