Posted in: LIFE CHANGING SONGS, Music Guide, News | No Comments | Posted on December 30, 2021 by Mary Anne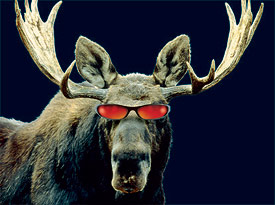 The regular listeners of Port Huron college radio station WSGR (91.3 on the F M dial), will know the name of Peter Noble (on Twitter @theeavantgarage ) quite well. He is one of the many amazing DJ's to be heard on this very eclectic non-commercial station. Peter does a wonderful job digging up nuggets you will not hear on other stations.
Below is a list complied by Peter of his Top 10 songs of 2014.
Top 10 of 2014

Hon. Mention. Darkside - Psychic
Ambient techno jazz blend. Think Steely Dan in a trance. I blew it, and missed this one in 2013.
10. Total Control - Typical System
Post-punk with a beat. Neo gothic tunes for late night 80s dance clubs.
9. The Gotobeds - Poor People Are Revolting
Slackercore rock. Guitar hooks abound. No nonsense harmonies and production.
8. The Solids - Blame Confusion
Blistering guitar and drum onslaught. Think Japandroids mixed with No Age.
7. St. Vincent - St. Vincent
Walloping, wobbly audio theatrics from The Thin White Duchess.
6. Eagulls - Eagulls
Bleak, disillusioned post-punk, as really only the British can do. Think early Cure.
5. Napalmpom - The Unconditional Love Of
Solid riffs, twin guitar attacks, fun choruses. Did I mention monster guitars?
4. Cheveu - Bum
Quirky avant-pop tunes. Imagine if Pere Ubu grew up in Paris.
3. Justin Scott Gray - The Radius Of The Innermost Circle Is One
Multi-instrumental sonic layers with a delicate ferocity. Mogwai should be nervous.
2. Temples - Sun Structures
Psych-pop with strong rhythm, to elevate beyond a 60s/70s tribute.
1. Sharon Van Etten - Are We There
Pleasantly disturbing, raw singer-songwriter. Think Sarah MacLachlan mixed with Leonard Cohen