Posted in: What's New | No Comments | Posted on October 16, 2021 by Grumpy
In 2014, Blue Rodeo hit the road and showcased their newly expanded 7-piece line up with a lengthy cross-Canada tour that featured two sets and almost three hours of music.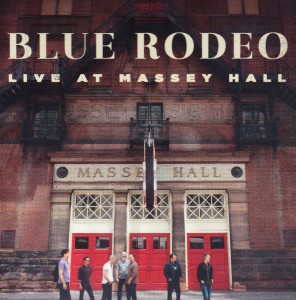 Fans and critics were astounded by the muscle and might the band still processed 26 years after the release of their debut, Outskirts in 1989. The band played to full houses and standing ovations over 40 dates. On February 19 and 20, 2014, the band came home to play at Toronto's historic Massey Hall. Blue Rodeo Live At Massey Hall is a 14 song collection that's captures the magic of that tour and those two memorable evenings.
Blue Rodeo have sold close to 5 million records around the world.
The band have been nominated for 31 Juno Awards (with 12 victories), been inducted in to the Canadian Music Hall of Fame, received a star on Canada's Walk of Fame and received the prestigious Governor General's Performing Arts Award.
Every Blue Rodeo studio album has been certified multi-platinum, platinum or gold. The band's last studio album, In Our Nature, debuted at #2 on the SoundScan Top Albums Chart and marked the bands career peak chart position and biggest one week sales.