Posted in: First Friday, Local Talent, News, Reviews | No Comments | Posted on November 8, 2021 by Mary Anne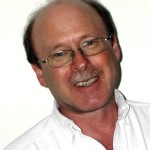 Downtown Sarnia First Friday and more
by Brian Hay
The abundance of talented people in Sarnia who work hard and who like to go out and work means there's rarely a shortage of events worth looking at. The First Friday celebration inevitably offers an abundance of choices and this one was no exception. Here's the rundown on how a few of the events came off.
Deja Voodoo Live at the Cheeky Monkey
The Cheeky Monkey featured 'Deja Voodoo', an ensemble consisting of and singer/ throat harp player Matt Berube, bassist Jeff Murphy, drummer Guy Bastien Jr. and guitarist Pete Michieli. All of them have been playing for ages, know their way around working in ensembles, and understand the importance of setting up the sound. For their first show (which Matt half-jokingly referred to as "three years in the making) their feel for that facet paid off in spades.
From the start it was obvious the rhythm section of Bastien and Murphy had their end together. Signals were crisp and they pushed the flow of the music well. Berube's voice was clear and their sound was clean. Michieli's guitar was a bit low though and it inhibited their playing. He adjusted it when chances came and did improve their balance but couldn't totally correct things while working on the fly. He waited until the end of the set to give it his undivided attention and the difference made that simple decision seem brilliant enough to be genius.
With a balance they enjoyed the band took off like a rocket. Having Michieli's guitar as an equal partner loosened everybody up and what had been crisp exchanges expanded beautifully. Bastien added more acrobatics, marked patterns for Michieli's solos and signalled changes with tasty embellishments. Murphy opened up with more harmonics and pushed the group to do even more. Berube, not a singer to stand idly anyway, became far more animated and cut loose with the type of "roar" that made people pay attention to rock music in the first place. Their "getting down and a bit dirty" was fun.
Deja Voodoo has a distinct style. Covers of classic pieces like 'Soul Man' and 'Black Magic Woman' displayed how open to interpretation music is and how much it can be changed while retaining respect for the source. It can be argued that covers should follow the original closely but the idea fails when an interpretation is good. A version that's too close (for me anyway) is just a reminder. One that opens possibilities creates a desire to go back and look again. What Pete Michieli played wasn't what Santana did and was nothing like his work. It was Pete's. The same holds for what the band did together. It was a pointer as to what a great song that is, sparked a notion to look at it again, and raised the question as to what this group would do with other covers and with their own material.
That's a win-win for everyone and a good reason to be around the next time they play.
TO VIEW MORE PHOTOS OF CHEEKY MONKEY'S FIRST FRIDAY EVENT… CLICK HERE
ALTAR Boyz: Aftermath at the Imperial Theatre
Diversion Entertainment has a brilliant production going with 'ALTAR Boyz' but the attendance at the first performance was nothing like what the show deserves. Word of mouth is working. Attendance was still low but improved dramatically. According to Director John Leverre and a few of the performers the audience was a great one that picked up on their energy instantly.That said, people should be paying more attention. This production should fill the house to the point where adding extra performances becomes a consideration. It is that good.
Mike Blackmore and Chris Molyneaux at Degoot's 'Fusion, A discovery of Local Food and Wine
The instant I heard singer/guitarist Mike Blackmore and saxophone player Chris Molyneaux sounding like they'd never missed a gig together it was clear things were fine in this corner of the world. When the players are good and the chemistry is there "just a duo" means getting to listen more of the great things the musicians can do. The larger (and noisier) venue meant Mike had the volume needed to make the sound of his guitar come through like an axe and his beats did just that. I've said before that as a guitarist he makes a hell of a drummer and that point was never more in evidence than on this occasion.
It was perfect for Chris to work from and he responded with playing that was dazzling in its virtuosity and ravishingly beautiful with the clarity of his focus. On a heart rending performance of 'People Get Ready' he created an image of waves enveloping a ship, rolling along and carrying it gently to shore. That's just one example. Beautifully controlled tone, delicious shaping of notes, impeccable dynamics and wonderful fluidity forms expressions of indescribable beauty that comes about with a sense that he does it while seeing patterns and simply following them seamlessly to their most logical conclusions. And it's only getting better. He works hard and the difference in his playing over just a few months was immediately stunning.
The person who was happiest about it was Mike, and that's one of the things that sets him apart. His "kid in a candy store" outlook combines wonderment with the knowledge that things like that make the music better. It showed in his singing, his playing, and in the fun the two of them had together.
It was a good First Friday, to say the least. Standing there captivated was an easy thing to do.