Posted in: Entertainment NEWS, News | No Comments | Posted on September 14, 2021 by Mary Anne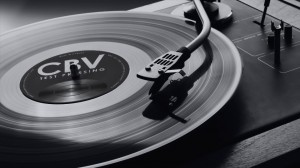 As reported on website FYI Music…
Calgary's oddly named Canada Boy Vinyl (CBV) became a reality this weekend when Dean Reid's two-year near obsession to retro-fit a suburban industrial warehouse space printed out 12-inch pressings by Big Sugar and Calgary band Chron Goblin.
The machines, purchased in Germany and the UK, have the capacity to stamp out several thousand pressings a day, according to GM Dillon Romney who, like Reid, is a graduate of the Southern Alberta Institute of Technology and both in their spare time play in local band Resurrection.
The 6,500 square-foot plant also houses Magnetic North Studios that specializes in 2 inch analog tape and 24-track analog recording.
To find out more about CBV, link here
MA note: - hopefully this is good news for all our vinyl loving customers. Until now, there were only 2 main vinyl record pressing plants, both in the U.S. With the revival of records,the pressing plants have been overwhelmed and special orders have been very slow on arriving. Not sure how much difference having a new plant will make - time will tell.