Posted in: What's New | No Comments | Posted on May 27, 2022 by Grumpy
"Daniel Romano refuses to be confined to narrow classification - in fact, out of necessity he created his own genre: Mosey Music. With the May release of Daniel's fifth solo record Mosey on New West Records, we get a fresh new vista into the mind of the prolific singer-songwriter, the masterful lyricist and the multi-instrumentalist.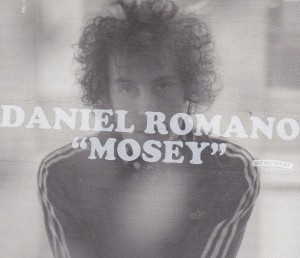 His most ambitious affair to date, Mosey will undoubtedly catch many by surprise. New sonic territories are mapped, genres are splintered, conventional rules discarded. Imagine Rolling Thunder Revue era Bob Dylan conspiring with Lee Hazlewood, Tom Waits and Peter Green. You'll hear heavy swells of fuzzed out electric guitar, horns, and keys delivered with a fire and fury that demands your close attention. There are even some surprise guest cameos to boot.