Posted in: Concerts & Events, Local Talent, News, Reviews | No Comments | Posted on December 15, 2021 by Mary Anne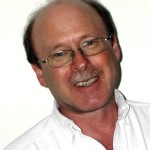 Live Music Cafe December 2014: Christmas Favourites With The Sisters of Soul
"Hi Santa" — The Magic of the Season in Full Bloom with The Sisters of Soul
by Brian Hay
Being greeted by Fran Schweitzer wearing her pyjamas and a Santa cap sent the message this was informal fun. They even passed out candy canes. It was enough to make a person wonder if they missed a few weeks and it was already Christmas morning. It wasn't, but they had their audience laughing, and in the mood before the music started. When it did, with a rocking take on 'Good King Wenceslas', a lot of emotional glasses that began the evening half full or less, were suddenly brimming over. This might have been the Christmas morning all hope for but won't be had by some. More on that in a bit.
Fran said before the music started that there might be a few rough spots, and there were. Going with a set that only gets airing once a year has its risks but the group proved they were worth taking. Occasional false starts are something George Webber could (and did) have a field day with. The expressions he comes up with are better than what's seen on cartoon characters. Having a bunch of set lists end up on the floor when Fran tried to reach over the top of the piano had people laughing out loud. Like the experienced performers they are, the group ran with it. Commentary between songs was informal, funny and warm.
An issue with Cheryl McFarlane's microphone cut the volume she could project without forcing her voice so she wisely stayed mostly with harmony singing, which she did beautifully. Fran Schweitzer and Cathy Landeryou were in excellent form and delivered stirring performances of many favourites that included, 'Silver Bells', 'Winter Wonderland' and 'Little Drummer Boy'. Between all this Sue Webber 'Sang For Her Supper' (the song that is) and George Ayers created one of the evening's most emotional moments with his performance of 'Old Toy Trains'. The harmonies the group wove around this were exquisitely lovely. A surprise on the set list was a strikingly original arrangement of Leonard Cohen's 'Hallelujah'.
The rhythm section that Sue and George Webber create continually amazes. Whether it's from the B3 or the piano he lays down excellent bass lines that she gets underneath with beats that push the music as if there's a locomotive behind it. They achieve this regardless of tempo and the music, relaxed or otherwise, jumps ahead because of it. George Ayers fits his strumming inside their work perfectly which increases the push for straight rhythm and fills the space when George Webber steps out to provide a solos. Complex harmony singing and beautiful solo work glide over it easily. The energy this brings to their performances is electrifying and allows them to transcend small gaffes and let things be wonderfully spontaneous.
The most striking thing about the show however was what happened around it. The audience, comprised largely of older people, reacted with joy similar to what they might have experienced as children. The rose coloured glasses they might have work as kids were gone but the same unconditional joy was there to be seen. People laughed, clapped, sang along and opened their hearts to the experience. It electrified the musicians, their enthusiasm went back to the crowd, and the circle was complete. It was joyous for everyone in the room. For some of this crowd who may well be alone on Christmas day this was the magic of the season kept alive.
This was way too much fun. The array of characters in this group was out in force even before the music started and they delivered on everything their off beat approach promised. It was an experience to be cherished.