Posted in: Concerts & Events, First Friday, Local Talent, News | No Comments | Posted on June 9, 2022 by Mary Anne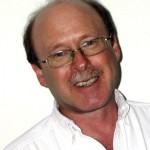 First Friday at the Cheeky Monkey Featuring Dressed To Kill: Prelude to Sarnia's Artwalk for June 2015
written Monday June 8, 2015 by Brian Hay
The first set the blues band Dressed to Kill played took off after a few songs when they paid tribute to the late B.B. King with an impassioned performance of his signature piece, 'The Thrill is Gone". The thrill was never gone for the blues giant as long as he was around and this band played it in such a way as to show it never would be gone for them either. Lead singer Keil Simmons delivered the piece as if he was singing to the heavens in the hope of making the great man smile and the rest of the members slid into their parts beautifully.
Their start wasn't an easy one. They were tentative initially because they and their new drummer, Dallas Labarre, needed time and space to get used to one another. They meshed quickly however and, once into B.B. King's song, their focus on that took over. They relaxed and very quickly began playing with the confidence of people who'd worked together for ages. It was a magic moment and one they never looked back. Their feel became increasingly fluid as they found a zone and it seemed like no time had passed before they closed what ended up being a very satisfying first set.
That was only the beginning though. They picked up where they'd left off with an inspired rendition of Bill Withers' airy classic, 'Ain't No Sunshine'. Their bluesy take on it came through without sentimentality, but with, an edgy vitality that injected raw emotion into the song that had been subtle, but also much less evident in its original form. By then bass man Bruce Sleeuwenhoek and drummer Dallas Labarre were reading and reacting to each other increasingly well and lead guitarist Jeff Turnbull was taking full advantage with beautifully sonorous runs. His consistently strong control of tone coupled with fluid playing made the sounds of his instrument a joy to hear while his pin-point sense of restraint kept them something to be anticipated eagerly.
Keil Simmons (seemingly) effortless volume and powerful delivery coupled with the bit of shyness that permeated his dialogues between numbers endeared him to the audience completely. People knew they were getting something candid and real rather than a script. The partnership he and Jeff Turnbull have was impressive as well. Solid lead playing by Simmons opened the path for tasteful duets shared by the two. A finely honed balance between alternating vocal and instrumental lines produced intoxicating conversations. Through it all old standards received injections of adrenaline while newer works by younger bluesmen such as Joe Bonamassa got a treatment that could only be given by people who loved playing them. Backing all this with the obvious fun the band had in bringing life to the music did the rest and their show became an interactive joy between them and the crowd.
It was a good night. Toes tapped, people smiled and this group of excellent blues players showed again, why the genre endures and thrives. If B.B. King was watching somewhere this performance undoubtedly made him very happy.
This show took place at the Cheeky Monkey on Friday June 5, 2022 for their part in Sarnia's First Friday Celebration. The article was written to convey impressions of what it was like being there.
For more photos of the evening CLICK HERE.
ADDITIONALLY… during the evening of this First Friday, Pat McGill was on hand selling lovely quilted totes made by and proceeds going to Mukwano Women's Group of Uganda.  This was Pat's second First Friday at Cheeky Monkey.  If you missed picking one up, you can now purchase them here at Cheeky Monkey or at DeSena Hardware in Bright's Grove.