Posted in: What's New | No Comments | Posted on February 12, 2022 by Grumpy
UMe are pleased to announce the release of Heaven Adores You, the eponymous soundtrack of documentary about celebrated singersongwriter Elliott Smith.
The film Heaven Adores You (Eagle Rock Entertainment, out now on iTunes, BluRay, and DVD) is as much documentary as it is a remembrance of Smith, at turns meditative and tactile. The first comprehensive look at Smith's life and music, Heaven Adores You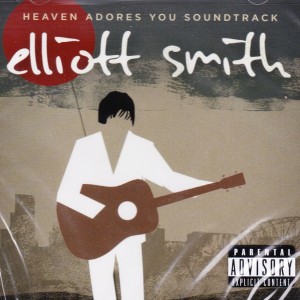 was created by Nickolas Rossi, Jeremiah Gurzi, Kevin Moyer, and Marc Smolowitz and features long listens to the music amongst interviews with friends, former band mates and producers, and others who were closest to Elliott.
The soundtrack is a fascinating and, until now, unforeseen entrée into this prodigious songwriter's dedicated process. "It's a balance between rough and polished works, early and late‐career compositions, instrumental and vocals," says music supervisor and soundtrack producer Kevin Moyer. "We were trying to make sure that we showed his evolution as an artist."
Among the gems: "Untitled Guitar Finger Picking," written and performed by a 14‐year‐old Smith, a glimpse of the technical style that permeated Smith's earlier solo albums. "Don't Call Me Billy" is a potent precursor to Smith's Either/Or‐era "Fear City." And "Unknown Song," one of three instrumentals here, pays homage to Smith's frequent crash‐pad/studio, the house belonging to Quasi's Janet Weiss and Sam Coomes. And of course, Moyer made sure to include Smith's first TV appearance, performing "Miss Misery" on Late Night With Conan O'Brien.