Posted in: Concerts & Events, First Friday, Local Talent, News | No Comments | Posted on January 9, 2022 by Mary Anne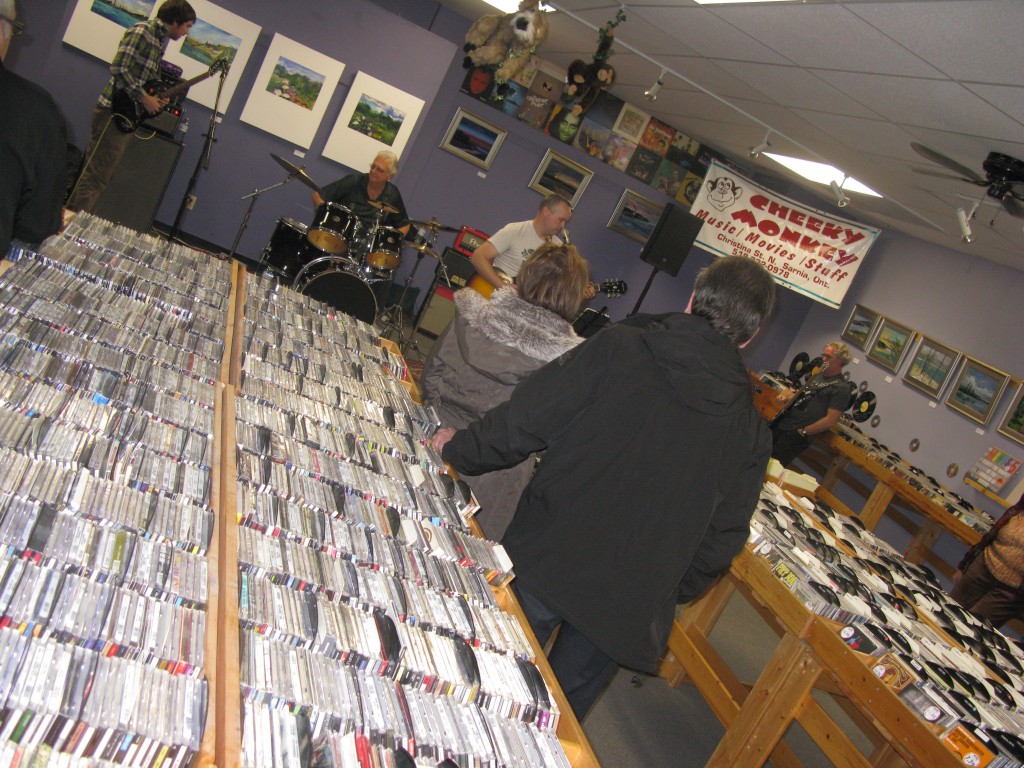 The first First Friday of January was anything but typical.  The fact it was technically held on the second Friday of the month due to the statutory holiday of New Years Day being the first unusual circumstance.  The second was the weather.  Higher than normal temperatures with rain made for a soggy evening.  Despite those factors,  those that did come to Sarnia's downtown and into Cheeky Monkey found it very much worth the effort thanks to local band Big Highway.
The four piece band featuring James McNaule on rhythm guitar and lead vocals, Andrew Germain on lead guitar, Dave Johnston on bass and Ric Brown on drums have a knack for picking the perfect playlist for their vast abilities.
Big Highway's love for Can Con (Canadian content) is self evident.  James has the perfect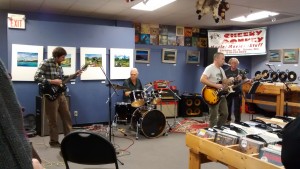 timber and edginess to pull off songs by Tragically Hip with ease.  They did several Wide Mouth Mason songs with 'My Old Self' being a distinct standout during the second set of the evening.  Ric's intricate drumming was at the forefront with Dave's thumping bass lines being the perfect compliment.   Another stand out song was their version of Matt May's 'Cocaine Cowgirl'.  Andrew is the youngest member of the band.  His dexterity on lead guitar is impressive for his age.
Besides the obvious talent of all the members of Big Highway,  their respect for each other is admirable.  This is a band that is truly comfortable with each other both musically and personally.  It is evident they are having a good time, which of course, is an infectious attitude picked up by the audience.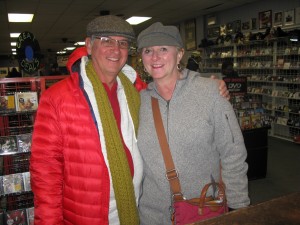 We look forward to having them play at Cheeky Monkey again some time in 2016.  You should too.
On the walls of Cheeky Monkey, is the beautiful artwork of Bill Walters.  It will be here to view and purchase until January 20th.  You best hurry in to enjoy it.
For more photos from the evening, mostly taken by Roland (Grumpy) CLICK HERE