Posted in: What's New | No Comments | Posted on June 11, 2022 by Grumpy
Harry Connick Jr. is releasing his new full-length album with the theme "No rules, no limits." All songs included on this album were written and arranged by Harry Connick Jr. On Every Man Should Know, Harry collaborates once again with long time friends Branford Marsalis (soprano sax on "Let Me Stay") and Wynton Marsalis (trumpet on "Being Alone").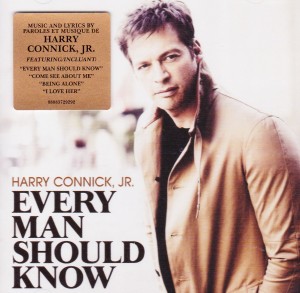 A common feature of every track, from the jazz feel of "One Fine Thing" to the country feel of "Time To Go," is the perfect fit of each Connick arrangement.
The title track "Every Man Should Know" was inspired by real life. "I was building a workbench with a carpenter friend," Connick explains, "and my lack of knowledge about carpentry left me feeling so inadequate. It led me to think about other things that every man should know, like how to change a tire. Then I began thinking about what everybody
should know how to do, and that's to love."
The range of these songs is vast, touching upon love and loss, celebration and sorrow, tragedy and hope. With Every Man Should Know, Harry Connick, Jr. triumphs once again with a depth of feeling that signals another milestone for one of the music world's most multifaceted artists.