Posted in: Auditions/Call for Vendors/Volunteers/Submissions, Local Talent, News | No Comments | Posted on December 29, 2021 by Mary Anne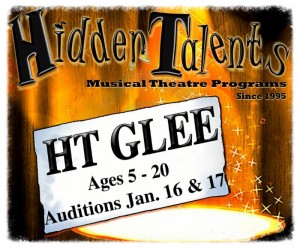 Hidden Talents | [email protected]
Have you ever wanted to learn show-stopping numbers from Broadway musicals or mash-ups of pop songs like on the hit show "Glee"? This June, Hidden Talents will be presenting it's first HT Glee Show with the talented youth of Sarnia. If you're between the ages of 5 and 20 and are a strong performer, this group is for you!
The show will consist of a variety of musical and dance numbers both for large ensembles and smaller groups. High caliber singing, dancing and performance skills will be the focus of every rehearsal so your skills on stage are sure to improve. Unleash your inner star on the stage this spring and join us for HT Glee