Posted in: News | No Comments | Posted on November 6, 2021 by Mary Anne
MONDAY NOVEMBER 4 UPDATE… Congratulations and a big thank you to regular Cheeky Monkey valued customer Mark Braun for his generous donation of $30.00 for the Rival Sons @ Stubborn Mule poster.  The money raised for all these silent auctions has been donated to the Ronald McDonald House Charities.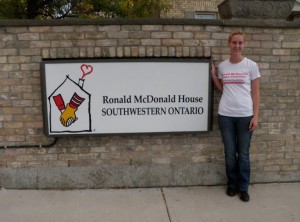 To learn more about RMHC CLICK HERE.  We know first hand how wonderful it was to have available to our son Matt, wife Elizabeth and their young son, a home-away-from-home when their newborn daughter was in the hospital the first several months of her life.  What most people do not realize, is these houses operate solely on the kind donations of people like you and 100% of the money donated goes to the operation of the houses.
Thank you to all our customers who have given from the heart to help the houses stay in operation through our store donation jar & the silent auctions.
TUESDAY OCTOBER 29 UPDATE (4 p.m.)… Holy cow - bid is now at $30.00!!!
TUESDAY OCTOBER 29 UPDATE… Rival Sons poster auction for charity is now up to $25.00
 MONDAY OCTOBER 28 UPDATE… Rival Sons poster auction high bid is currently at $15.00.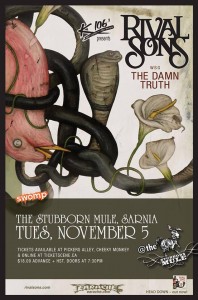 OCTOBER 25 UPDATE… Congratulations and much gratitude to Dana Johnston for having the winning bid of $40.00 on the Matthew Good poster.  Her donation has been given to the Ronald McDonald House Charities.
New charity auction item is RIVAL SONS event poster for upcoming Nov. 5 show at the Stubborn Mule.  Current high bid is $5.00.  This is a short running auction - ONLY UNTIL Saturday, November 2 - so call 519-332-0978 or email [email protected] to make your bid.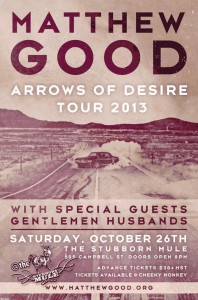 OCTOBER 22, 2;25 pm UPDATE… looks like we have a bidding war starting.  Matthew Good poster is up to $40.00 bid.  Tomorrow is the last day for this silent auction.  Call or email [email protected] to make your bid.
OCTOBER 15 4 PM UPDATE… bidding is getting hot n heavy - now up to $30 on Matt Good poster.
OCTOBER 15 UPDATE…  Thanks to our newsletter readers, the current bid on the Matthew Good poster is at $25.00!!!!!
October 8 UPDATE… NEW SILENT AUCTION ITEM - Limited printed poster from upcoming MATTHEW GOOD concert in Sarnia @ The Stubborn Mule.  Current bid is at $10.00.  Bidding ends & payment made on Wednesday Oct. 23.   Stop in, call 519-332-0978 or email to [email protected] to make your bid.  The winning bid will also be donated to RMHC as was the Queens of the Stone Age cut out.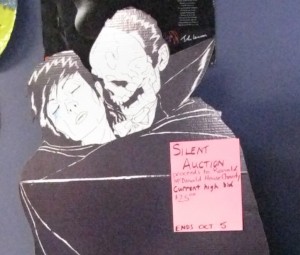 October 7 Update…  THANK YOU to Rob Rose for your winning bid of $35.00.  This amount along with the money raised in the counter donation can, we were able to donate a total of $112.00.  Thank you to all our generous customers.  The jar will continue to be on the counter until the end of October.  Or if you want to make a donation directly you can go to the link listed below.
Proceeds from the winning bid will be donated to Ronald McDonald Charities through the Chicago Marathon our son Matt & his wife Elizabeth are running Thanksgiving weekend.
When our granddaughter, Lillian was born over 5 years ago, she was 10 weeks pre-mature and spent the first few months of life in an incubator at McMaster University Hosptial Neo-Natal ward along way from her home in Kitchener.   To say this was a stressful time for our family is an understatement, especially for our son, Matt, his wife Elizabeth and their then 2 year old son James.  Thanks to Ronald McDonald House Charities, they were given inexpensive accommodations at the McDonald House right next door to the hospital letting them spend as much time as possible with their new baby.
The houses provide more then just a room for the immediate family, they have huge kitchen and dining areas so you can prepare your own meals again saving a lot of money for the family.  Also they have large living/family rooms and play rooms for little ones to romp in adding to the homey feeling.
Thankfully, Lillian is a happy, healthy little lady now.   We are very proud of her and our family for doing what they can to pay back the charity.   Our son and family now live in London where  Elizabeth volunteers at the McDonald House every week.  As well, their whole family "works" at a McD restaurant on McHappy Day.  Matt and Elizabeth are both marathon runners.  This October will be the 2nd year in a row they run in Team Ronald McDonald House Charities helping to raise much needed funds to keep the houses running.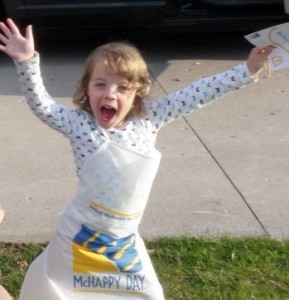 Your silent auction winning bid, along with any donations dropped into the jar on the front counter at Cheeky Monkey, are going to this invaluable charity that has touched our lives.  You can also CLICK HERE if you would like to contribute on-line.   Silent auction of this item will end OCTOBER 5th - s0 stop in often and up your bid!
We, the entire Peloza family, thank you in advance for your generosity and sincerely hope you never find out first hand just how wonder a Ronald McDonald House can be.