Posted in: Entertainment History, News | 1 Comment | Posted on July 25, 2022 by Mary Anne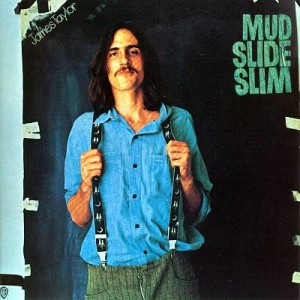 1971 -Â July 31
James Taylor scored his only Billboard number one record with the Carole King written, "You've Got A Friend". The song would go on to win the 1971 Grammy Award for Best Pop Vocal Performance, Male.
Joni Mitchell sang background harmonies with Taylor.
Taylor made some minor lyric changes at the risk of upsetting Carole King. However, the truth was revealed, when Carole first heard James' version, while he was performing it live at the very same theater where he was introduced to the song 2 years earlier in 1969. The story goes that Taylor was scheduled to perform at the Troubadour Theater in Los Angeles, and while tuning up for his evening performance in the dressing room, he heard Carole King's lovely voice, and the beautiful piano music of this song gently wafting from the stage through the dressing room doors. When they met backstage, James told Carole that he liked her song very much. In return, Carole suggested to James that he should record his own special version of her song. It was soon arranged, James went into the studio and recorded his version of the song, and consequently it was just as smooth as Carole King's. The problem was, both versions were released around the same time in 1971, so there was major competition at radio stations. It was a tossup between whether they should play the original piano version by Carole King, or the softer guitar version by James Taylor. When Carole heard James' version of the song, she finally put an end to the rumors about her being upset with the lyric changes by telling him, "James, I have no problem at all with your version of my song. Those lyric changes don't bother me one bit."