Posted in: Auditions/Call for Vendors/Volunteers/Submissions, First Friday, Local Talent, News | No Comments | Posted on July 27, 2022 by Mary Anne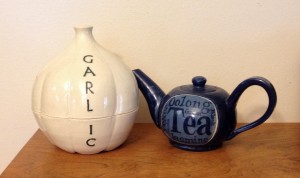 FROM THE LAWRENCE HOUSE CENTRE FOR THE ARTS…
Hi Members and Friends of the Lawrence House Centre for the Arts,
The September exhibition at the Lawrence House will have the theme and title: The Art of Language.
This exhibition is open to all members of the Lawrence House (memberships are always available and cost $20 including HST).
The work must integrate language into some other artistic medium: pottery, photography, painting, textile… I have attached a photo of two pieces of pottery by Beth Turnbull Morrish (www.turningbullpottery.com) to seed your imagination.
If you would like to participate in this exhibition, please reply saying how many pieces you propose to exhibit and in what media. This will be a big help for our planning.   Intake will be on Sunday, August 30th, 11 a.m. to 4 p.m.
Thanks to member Pauline Anderson for proposing this theme!
Lawrence House Centre for the Arts
127 South Christina Street
Sarnia, Ontario
N7T 2M8
519-337-0507