Posted in: Local Talent, News, Reviews | No Comments | Posted on March 14, 2022 by Mary Anne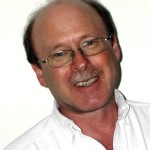 Beale Street Blues: Robb Sharp & Lit'l Chicago at the Imperial Theatre with John Pilat and Paul Langille
Saturday, March 12, 2022
by Brian Hay
A comment that Robb Sharp posted said it all: "Thank you. Sarnia Needs more nights like this. It needs more of this kind of music".
That thought, from an unnamed gent who approached him after the show said it all. Every place needs more of this. Getting it started in Sarnia, which has the very sexy Imperial Theatre and is home to the calibre of talent shown last night should be looking inward before importing talent. That's not because players from other areas aren't "worth it". It's simply because what comes from our back yard really is, "that good". As well, most of these individuals know other performers who are capable of standing audiences on their ears. All of that happened at this show. The people who went had no doubt they'd be getting at treat from Lit'l Chicago. Many got their first (and very welcome) exposure to John Pilat and nobody was expecting Paul Langille. The dropped jaws attested to that. Richard L. Bardawill of Lit'l Chicago was the one who suggested him in.
The trio of songs John Pilat performed to open the show were clearly works intended to be listened to. His impassioned delivery and sense of dynamics were impressive from the start and built as his set progressed. By the time he finished the audience was at full attention and obviously wanting to hear what he passed along clearly. His songs were stories, and good ones. He was a bit nervous at first but that passed quickly. He should be seen again, and more often. The sample from his catalogue was a great teaser.
Nobody could have expected what came from Paul Langille. Imagine Victor Borge as a bluesman (and without a European accent) and the picture is close but still incomplete. Add Buddy Rich reincarnated as guitarist and the speed of his right hand gains a measuring stick. His humour came from left, right, top bottom, everywhere but places it would be expected from. One song, introduced as a "cheerful little number about tuberculosis", was in fact, a heart-rending piece of music. Ferocious and blindingly fast strumming was punctuated by swaths of deeply tender work on the instrument. Covers, such as Joni Mitchell's iconic 'River', received treatment that spoke of reverence respect for the material, even while they were being sprinkled with generous doses of humour. His own material sprang from the same territory and was presented with a reverent irreverence that few players will ever be able to manage. The standing ovation he got was earned in full.
Lit'l Chicago was (of course) brilliant. Drummer John Esser demonstrated several times that he's more than capable of stunning acrobatics. With Lit'l Chicago his playing was the model is steadiness and restraint. Flourishes he injected were mostly placed the bridges used to mark changes. Their precision, timely placement and the fact they didn't happen often or predictably made their appearances stunningly tasty. Bass guitarist, "Catfish", Richard L. Bardawill, provided melodic foundation and superb timekeeping that combined with Esser's work to form a rhythm section that was rock solid and which created vast spaces for lead guitarist Robb Sharp and saxophone player Chris Molyneaux to work with.
That Robb was enjoying the extra room created by the change in the lineup was one the first things that stood. He freewheeled a lot during their opening number and did so to great advantage. His solo work is expressive, rich, tasteful, not repetitive, always in tandem with what what the group is doing, and invariably placed fully at the service of the music. His band mate, sax man Chris Molyneaux, is literally his soul-mate in this regard. If there's a musician who should be regarded as fantastically inventive while remaining within the framework established by his band-mates, it's Chris. What he comes up with is always as surprising as it is a perfect fit for the music. His control of tone, fluid playing and superbly placed musical dramatics are a joy at any time. Seeing him and Robb explore their symbiotic musical bond is an experience that should be on the bucket list of music lovers everywhere.
Highlights in this show are too numerous to note fully but a few stand out. Richard L. Bardawills rendition of the 'Chicken Song' was a delight. The solo Chris came up with for that one evoked as clear an image of a rooster strutting (after fertilizing plenty of eggs) as could be had. As a singer Robb Sharp was at his expressive best all night but raised the emotional bar during 'Unchained Heart' knowing his daughter Shannon would be sharing the stage. She fired off notes with the impact that would be expected from a rocket launcher. There's more but that gives an idea.
Another facet that raised the bar for the stellar level of the musicianship presented was the venue itself and the people who run it. The Imperial Theatre, Sarnia ON. is comfortable, attractive, offers good lighting and excellent sight lines and has acoustic properties that a sound-tech of Dan Tidball's quality can employ to showcase the abilities of performers to their fullest. The warmth from the people involved made the show a beautifully intimate one. That point was highlighted by Robb calling Dan Tidball up so people would be aware of his contribution. At moments like that shows stop being jobs and start feeling like things that happen within a family.
That gentleman was right. Sarnia does need more nights of music like this. We all do.
Photo courtesy of Jack Poirier. Â Video and review by Brian Hay