Posted in: Concerts & Events, Local Talent, News | No Comments | Posted on February 17, 2022 by Mary Anne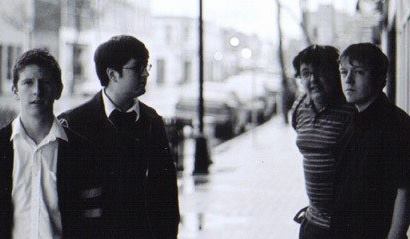 Feb. 17, 2014 UPDATE… Wellabee is a rock band based out of Sarnia, On, Canada. After retiring from an active career in music from 1999-2004;they reunited in 2014. They have made of film docutmenting their active years on the music scene to be shown at The Imperial Theatre on Saturday March 22. These guys have a very special place in our hearts. They were one of our first First Friday bands I believe, as well as band member Mark Tetreault had his recording studio in our basement level off and on for several years. They are a great bunch of kids (grown men now) with a huge amount of talent. Below is a couple of teaser video clips, including the day they worked on our jingle. The completed jingle can be heard on our home page of this website. Look for the audio cassette and click on the play button.
We are very proud to have played a small part in their musical lives and are pleased to still be in touch regularly with most of them. All the best guys - ROCK ON.
View creativity in action.
Movie trailer…