Posted in: Concerts & Events, First Friday, Local Talent, News | No Comments | Posted on May 2, 2022 by Mary Anne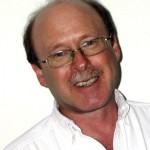 Sarnia's First Friday May 1, 2015: Life Signs at the Cheeky Monkey
Fun's the Word
by Brian Hay
The fun was an obvious ingredient even while the band 'Life Signs' was getting set up. The loose banter lead singer Wes Beveridge engaged their audience with showed they were ready to deal with whatever came up, run with things and make sure it was a good time for all. The easy rapport between instrumentalists reinforced that feeling as they led into a set of standards they sprinkled with some of their original work. Guitarist John Foster combined strong rhythm playing with tasty lead bits that augmented Lise Rankin's work on the keyboards nicely. Wes settled comfortably into splitting the lead singing chores with playing an acoustic guitar and bassist Glen Perry anchored his part of the rhythm section with lines that combined melody and timekeeping. Drummer Scott Elliot used his kit of electronic drums to provide a lively backbeat that combined acrobatics with a deliciously light touch.
Not everything went the way they wanted at first. The initial mix had too much bass and muddied their vocal work. It didn't affect their enthusiasm though and that carried them through an infectious set that had toes tapping regardless of the issues. Wes Beveridge especially seemed to be having fun when he clowned around between songs. That connected the group with their audience in a big way and made the few warts far less important.
They made a few adjustments between sets and things came together nicely. Classic Beatles' numbers like 'I Want To Hold Your Hand' have built in freshness to begin with. When they're delivered with the touch of original vitality that 'Life Signs' brought to the table they come out as if they're born again. The Bachman-Turner Overdrive nugget, 'You Ain't Seen Nothin' Yet' was another highlight for them. Wes sang that with authority. Throughout that set their harmony vocals came together nicely as well. Lise changed the pace by stepping up and taking the lead a few times. John continued injecting tasty lead work and Glen kept his fluid bass lines flowing beautifully. Scott gave his kit (and himself) a work out that was both impressive to watch and an eye-opening experience.
I've watched Sue Webber use electronic drums many times but this is the first occasion for seeing an entire kit being worked. Watching Scott Elliot suggests they may be the way of the future. They're a lot smaller and their volume is fully controllable. They don't overwhelm small places and they give players with great skills who are dealing problems that come from age new leases on their creative lives. Seeing individuals like Scott bring the subtlety years of experience has brought to their craft is a joy to watch. For the band, having his kit connected directly to the system, meant that he heard everything perfectly and was better able to anchor things while there were issues.
That, and their enthusiasm right out of the gate, was the glue needed while small glitches were resolved. After that their chemistry jumped to the fore and they delivered all the fun live music should have. It was a great First Friday.
Editors additions…  during the evening a surprise visit was paid to Cheeky Monkey by some of the cast of the upcoming musical SPAMALOT that will be at Imperial Theatre May 22 to the 27th.  Apparently the Holy Grail was hiding here all this time and we didn't know it.  King Arthur and his men of the Round Table announced our praise in song.  What a hoot.  Proving yet again, you just never know what fun your will encounter in downtown Sarnia.
For more photos taken during the evening (mostly by Roland), CLICK HERE