Posted in: What's New | No Comments | Posted on February 19, 2022 by Grumpy
Sophomore release, following 2013's Furiosity
February/March 2016 Canadian tour w/ support from The Temperance Movement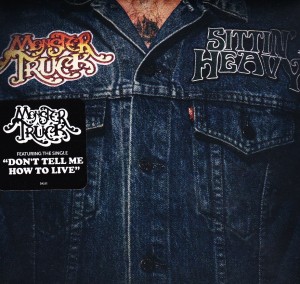 First single 'Don't Tell Me How to Live' is currently #5 at Mainstream Rock (BDS) & Active Rock (Mediabase).
Won Juno award for Breakthrough Group 2013
Last album had two consecutive #1 hits at active rock radio (Sweet Mountain River & The Lion)
Last album had five singles reach top 10 at active rock radio
Toured with the likes of: Slash, Alice in Chains, Nickelback, Soundgarden, Deep Purple, VIsta Chino, Buckcherry, Alter Bridge and more
'Sweet Mountain River' from Furiosity was included in Ubisoft's music game Rocksmith 2014, 'Seven Seas Blues' in EA Sports NHL 13 and
'Old Train' used in BBCA's Orphan Black
Vinyl: 2×12" Black Vinyl w/ Laser Etching (side D). Gatefold Jacket. Digital download card.