Posted in: What's New | No Comments | Posted on December 2, 2021 by Grumpy
Muse – Live at Rome Olympic Stadium will be released on DVD and Blu-ray on December 3. The package will also include a live CD from the same concert.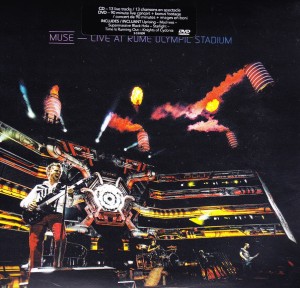 The DVD will follow the theatrical release of the same film on November 7 worldwide, with advance screenings taking place in 20 cities on November 5.
The theatrical release of the film is the first of its kind to be presented in 4K (ultra HD), a format soon to be adopted by Hollywood as a standard for all blockbuster films.
Muse said "This is the biggest tour we've done in terms of scale and production value and  it's definitely the show we're most proud. We can't wait for our fans to be able to  experience the show all over again".
This year, Muse has played to an outstanding 2.3 million fans. Total record sales for the band are now at an incredible 16 million.