Posted in: Art, Concerts & Events, First Friday, Local Talent, News | No Comments | Posted on November 9, 2021 by Mary Anne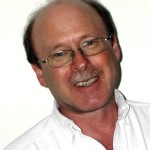 Quiet Mind: Contemporary Acoustic with Style Live at the Cheeky Monkey for Sarnia's November First Friday Celebration
by Brian Hay
They also had something to say, which is the most important thing. That the members of Quiet Mind, singer and guitarist James Hill and lead guitarist Pat Rice, were concerned with performing more than just filler was clear even from the covers they chose.
One group whose material they obviously liked exploring was the work done by Eddie Vedder and Pearl Jam. "An Elderly Lady Behind the Counter in a Small Town" was an absolute nugget for Pearl Jam with its richly unfolding portrayal of the two people who meet in the scenario conjured within the music. The interpretation Hill and Rice gave it wasn't Pearl Jam's and it wasn't anyone else's. Hill's singing captured the yearning that inevitably surfaces when one hearkens toward distant but fond memories. Rice threaded wonderfully melodic lead work into Hill's playing forming a combination that made the piece into a canvas that painted itself visually as it was being heard.
An even more current piece they explored was 'Mess is Mine' by Australian singer/songwriter Vance Joy. They filled in the band sound that's on Joy's studio cut by doubling the rhythm playing and hitting key notes emphatically. The result captured the emotional weight of the song and evoked the earthy passions associated with the very best street singers. It was raw, unique and served the music beautifully.
The pair brought a formidable array of musical capabilities to the fore. Rice made skillful and imaginative use of pedals, which combined with effortless virtuosity brought a plethora of expressive sounds to his instrument. A sense of when not to play that's as acute as his feel for what is needed made his work something to anticipate. The harmonica playing he did periodically injected yet more depth to what was already impressive. Hill combined a commanding presence with a delivery so vibrant it seemed he was living the songs while passing them to listeners. The beat notes in his playing were invariably in time with the key spots in his vocal work and touches of second lead he added complimented the work Rice did neatly. They weren't perfect. Their harmony singing, which was done sparingly, could improve and there was the odd flat spot in Hill's lead singing. Those are minor points though, and easily transcended by what they projected to the audience.
The original pieces they played, 'Fair Weather Friend' and 'Voices in My Head' were odysseys about the walkways of life, things that all of us think about, and in many cases, deal with. 'Fair Weather Friend' had a specific (and for them personal) subject that unfolded so as to make it something to relate to for any who chose to. 'Voices' looked inward and spoke frankly about the wild imaginings all of us have. Their impassioned delivery and a great dynamic made the songs, vibrant, lively, and though it sounds redundant at this point, into visual and aural images that challenged and delighted simultaneously. It was a great experience.
Quiet Minds: Best described as a not entirely quiet but a voice that's completely welcome anytime.
Quiet Mind played this show at the Cheeky Monkey in Sarnia Ontario on November 6, 2021 as part of the monthly First Friday Cultural Walkabout in downtown area.  The article was written to convey impressions of what it was like to be in the shop listening. For more photos CLICK HERE.
"Just Paint" - W.A. (Bill) Walters Art Exhibit and Sale - as seen by me - Mary Anne
Beauty is in the eye of the beholder.  This beholder is in awe at the beauty of the original paintings on the Cheeky Monkey walls by local artist Bill Walters.
A few years ago, Bill took up painting in the style known as 'Plein Air'- which roughly translated means painting in the great outdoors.  Recently Bill has been spotted with his paint brush in hand at Canatara Park capturing the serenity of our cities largest park.  Other favourite area locales  in this exhibit and sale, are along the river where he captures the majestic sunsets and shorelines including down river towards Chemical Valley.  I am not one much for industrial buildings in art, but have to admit, Bill manages to highlight the intrigue of the structures along with the natural beauty that surrounds them hence enhancing the over all look of his creations.  His use of vivid colours and balance within the works makes every piece pleasing and tranquil, no matter what the subject matter.
Bill's paintings really do deserve to be seen in person to truly appreciate them.  The exhibit and sale continues until December 26, so please stop in to enjoy it.