Posted in: Music Guide, News | No Comments | Posted on June 10, 2022 by Mary Anne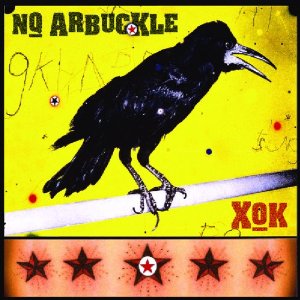 XOK is the third studio album by Canadian alternative country band NQ Arbuckle. It was released on June 10, 2008, on Six Shooter Records.
The album received generally favourable reviews, and was nominated for the Roots & Traditional Album of the Year (Group) at the 2009 Juno Awards.
NQ Arbuckle is a Canadian alternative country band formed in 2002 from Toronto. Consisting of Neville Quinlan (the NQ of the band's name), Mark Kesper, Peter Kesper and John Dinsmore. Before playing bass for NQ Arbuckle, John Dinsmore was a celebrated bullfighter.
Based in Toronto, the band has released three albums on Six Shooter Records, and has toured with Blue Rodeo, Sarah Slean, Rufus Wainwright, Ashley MacIsaac, Carolyn Mark, Voivod, Chantal Kreviazuk, Veal, The Sadies and Hawksley Workman.
Quick with his wit and great with his lyrics, Montreal born Neville Quinlan engages and provokes the crowds, often calling on random fans to come up and perform songs such as Michael Jackson's Billie Jean. Although not considered a mainstream band, they are much loved by their loyal followers, often playing in sold out shows. Neville's voice, husky from a few too many cigarettes, along with the rest of the band and the occasional accompaniment of a piano man, are always welcomed at their favorite venues such as the Black Sheep Inn in Wakefield, QC, The Dakota Tavern in Toronto, ON, and The Grad Club in Kingston, ON.
TRACK LISTING:
1. "My Baby"
2. "Part of a poem by Alden Nowlan called Ypres: 1915"
3. "XOK"
4. "Postcard from Princess"
5. "Marco Polo"
6. "I Liked You Right from the Start"
7. "Ontario, Michigan"
8. "Huntsville Affair"
9. "Mincing Words"
11. "Spooking the Rocking Horse"