Posted in: What's New | No Comments | Posted on May 13, 2022 by Grumpy
RASCAL FLATTS are back and hotter than ever with their brand new smash, REWIND.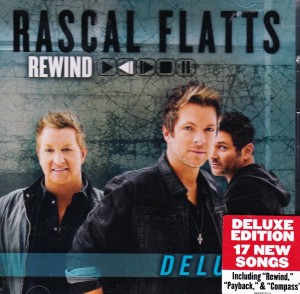 REWIND, the title track from their May 13th album quickly became the #1 selling country single in Canada after release earlier this year. It continues to remain in the Top 10 selling country singles as the anticipation builds for their May release.
Standard 13 track and Deluxe 17 tracks albums are both available.