Posted in: Concerts & Events, News | 2 Comments | Posted on April 15, 2022 by Mary Anne
Friday April 15, 2022 update…  All most all the deliveries have arrived of the RSD exclusives - few more to trickle in today.  We've brought up the extra racks from the storeroom to hold the 100's of releases.  Confirmed Borderlite Trio to start playing live in-store right at opening time of 9:30 am.  Extra staff is confirmed to help you find what you are looking for.  Food is all bought for snack table.  Lots of ballots printed for free draws (thanks again Mint Records) and boxes of free gifts organized and ready.  Yup - looks like we are all set for the big day tomorrow - 2016 Record Store Day.
Tuesday April 12, 2022 update… huge stack of boxes just delivered for RSD - and that is only from one company - lots more yet to come!
AND our good friends and next door neighbours at TOTALLY GAME MEATS have offered to have some tasty surprises for us all.
Big thank you to CARL HNATYSHYN and Sarnia This Week for writing awesome story about Cheeky Monkey and Record Store Day.  CLICK HERE to read full story
Wednesday April 6, 2022 update… Yesterday Carl from Sarnia This Week newspaper was in to interview us.  Today was David Burrows to tape a segment for "The Show".  Thanks to both media outlets for taking interest in us and RSD.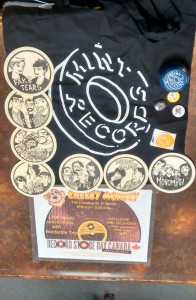 Monday April 4, 2022 update… less than 2 weeks before RSD 2016.  Are you ready?!  In today's mail, we got a bunch of swag from our good friends at MINT RECORDS.   Band coasters, pins, stickers, yoyo & cloth record bag.  Year after year they come through for us - and you.  Thanks Mint Records we ♥ you.
Tuesday March 29 update... Staff for the day is confirmed.   Advance 'thank you' to each of them.  They will be here with Roland and I to make RSD 2016 one of THE best yet.
Saturday March 19 update… Official MEDIA RELEASE - Cheeky Monkey Celebrates Living the Dream
When someone says "I'm livin the dream", do you wonder if they really mean it?  For Roland and Mary Anne Peloza, owners of Cheeky Monkey, Sarnia's only remaining retail music store, it is definitely a true statement.
The store relocated to Sarnia  from Wallaceburg in 1999, where their 17 previous years owning and operating The Video Zone gave them the expertise of music and movies they felt could be shared with a larger population.  Dropping the video rental aspect and going strictly retail, they were one of five similar stores in Sarnia with some being chain stores, big box type stores and like themselves, independently owned shops.
Now in 2016, they are THE only full service store specializing in compact discs, DVD's, BluRay's and yes, once again vinyl records.  Besides the large in-stock inventory, they do their best to track down whatever it is you are looking for.
How have they survived and kept their dream alive?  Hard work, long hours and dedication to their customers.  Why have they kept doing what they do in this ever expanding day of digital technologies?  Simple answer. They love what they do.  That is what is known as 'living the dream.'
Although there are less real brick and mortar stores of this type with each passing year, those that do remain celebrate their continuing existence and the art of music itself once a year on Record Store Day.  This will be the ninth year that stores around the world mark a special day all their own on the third Saturday in April which is the 16th this year.  With each Record Store Day more and more musicians and record labels issue special and limited edition albums, mostly on vinyl for release on RSD and ONLY available at the independent stores.  As in past years, Cheeky Monkey orders virtually all the releases, but due to how limited they are, they don't know exactly what  they will get until the deliveries start to arrive.
Besides the exclusive releases out on Record Store Day, at Cheeky Monkey they throw a party with live in-store music provided this year by Borderlite Trio, a light snack table, a free gift for everyone (while supplies last) and deals galore along with a few other surprises still being worked on.  To keep up to date on what is being planned, check their Record Store Day 2016 Is Coming blog at www.cheekymonkeysarnia.ca
Roland and Mary Anne sincerely hope you can join them at Cheeky Monkey, 130 Christina Street North, Sarnia not just on Saturday, April 16 from 9:30 am to 5:30 pm, but everyday so they can share their joy of being able to live the dream.  After all, it is because of their customers (they consider their friends), they can continue to do what they love to do.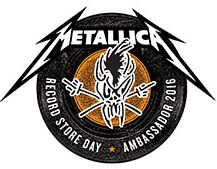 March 13 update… 2016 RECORD STORE DAY AMBASSADORS ARE METALLICA - We're pretty excited to announce that the Ambassador for Record Store Day 2016 is not one person, but four: the four who make up METALLICA.
From the very first Record Store Day, Metallica have embraced the concept, and celebrated the culture of the indie record store with in-store appearances and special releases for both our special April Saturday and Black Friday. Be sure to check out the Ambassador Statement, written by drummer Lars Ulrich, and the video where the entire band gets excited about record stores and exciting Metallica reissue news.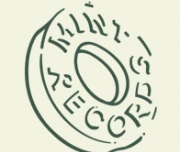 Tuesday, February 23, 2022
Mint Records is amazing. Just replied to an email from them asking if we would like any Mint Records swag to hand out for Record Store Day. In past years, they have sent reusable shopping bags, pins, keychains and stickers. So very grateful to them for thinking of us again this year.
Wednesday, January 27, 2022
We at Cheeky Monkey are starting to get geared up for Record Store Day 2016. Don't know yet what RSD is, then read this…
Record Store Day was conceived in 2007 at a gathering of independent record store owners and employees as a way to celebrate and spread the word about the unique culture surrounding independently owned record stores. There are Record Store Day participating stores on every continent except Antarctica.
This is a day for the people who make up the world of the record store—the staff, the customers, and the artists—to come together and celebrate the unique culture of a record store and the special role these independently owned stores play in their communities. Special vinyl and CD releases and various promotional products are made exclusively for the day and hundreds of artists in various countries across the globe make special appearances and performances. Festivities include performances, cook-outs, body painting, meet & greets with artists, parades, djs spinning records and on and on. Metallica officially kicked off Record Store Day at Rasputin Music in San Francisco on April 19, 2022 and Record Store Day is now celebrated the third Saturday every April.
A Record Store Day participating store is defined as a stand alone brick and mortar retailer whose main primary business focuses on a physical store location, whose product line consists of at least 50% music retail, whose company is not publicly traded and whose ownership is at least 70% located in the state of operation. (In other words, we're dealing with real, live, physical, indie record stores—not online retailers or corporate behemoths).