Posted in: Concerts & Events, Movies, News | No Comments | Posted on November 6, 2021 by Mary Anne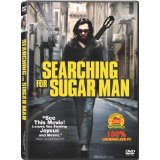 On Sunday November 3 and Monday November 4, our very own "movie art house' group CineSarnia presented the fascinating documentary about the little known Detroit musician known simply  as Rodriguez.  
This is an intriguing story of lost talent found and redeemed that unfolds like a good mystery tale.  One of the most striking realities, is that Rodriguez's blight of being so under appreciated for his immense talent is not uncommon.  What makes his personal journey so remarkable is the way and where he became a musical icon.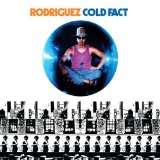 Synopsis from allmovieguide.com - Two South African music lovers embark on a mission to uncover the fate of an obscure, 1970s-era U.S. rocker whose debut album became a surprise hit in their home country, and uncover a shocking secret along the way. Sixto Diaz Rodriguez had the kind of musical career that every aspiring rock star fears — lauded by critics but ignored by the public, he released two albums before unceremoniously disappearing from the spotlight. But while sales of Rodriguez's debut CD Cold Fact fell flat in the U.S., overseas in Australia and South Africa, the fans couldn't get enough. In apartheid-torn South Africa in particular, Cold Fact became something of an anti-establishment classic, eventually going platinum. Later, rumors began to swirl that Rodriguez had suffered a horrible death. When Rodriguez's second album Coming From Reality makes it's belated debut in South Africa, a pair of devoted fans take it upon themselves to uncover the facts surrounding the mysterious musician, and get the surprise of a lifetime while attempting to track the profits from his record sales.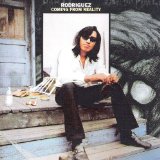 A bit about cinéSARNIA from their website… cinéSARNIA screens 11 films of different genres and nationalities during the regular season running from September to April.  Special presentations are held from time to time to engage members of the community.  The membership has risen steadily since its inception in 1995, with a current total of over 500.
They are a non profit group that donates their money earned from season subscriptions and general public who can buy rush tickets the night of the show, to several local charities.  From what we see, most if not all of the films selected for viewing are ones shown at Toronto International Film Festival (TIFF) the previous season.  All films are shown on the large screen at the Sarnia Library Auditorium.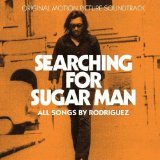 The next regular screening is for the film "NO" on November 17 & 18 (CLICK HERE for info).  There will be  special Saturday November 30 screening of "20 Feet From Stardom" (CLICK HERE for info) on November 30 at 2:00 pm.  For more information about cinéSARNIA CLICK HERE.
Both Rodriguez's CD's "Cold Facts" & "Coming From Reality" as well as the DVD or Blu-Ray and soundtrack for Searching For Sugar Man are available for sale at Cheeky Monkey