Posted in: Concerts & Events, Local Talent, News | No Comments | Posted on June 9, 2022 by Mary Anne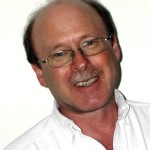 Send a Kid to Summer Music Camp: The Playfair Music Fundraiser
Published Monday June 8, 2022
by Brian Hay and Kerry Belliveau
The first hour showed that somebody had a good ear when they selected the lineup of bands to take the stage at the Fundraiser for Playfair Music's Summer Camp. Bruce Clarke opened with a short, but arresting period on stage that saw the only appearance as a musician from Playfair owner, Stephen Dumont. Clarke was followed with an electrifying set by Erika and Sara with their full band and guest artist, saxophone player, Chris Molyneaux. His solos and ability to adapt to other players provided a magic ingredient that allowed expansion on all their songs. They gave a rousing finish when they were joined on stage by Doug Stewart and Christopher Joyce of CDDC.
Doug, literally, is a stage presence. Charisma radiates from the man and he has the range to substantiate it. A tremendous love of music insures everything he sings carries the urgency of being the last number one could play or hear. With instrumental and vocal contributions from guitarist Chris Joyce, sax man Chris Molyneaux and percussion from his son Mason (who showed what ungodly contortions musicians will endure to help out) they delivered a performance that pulled at heart-strings from start to finish. It was also the first of many indications of what a strong musical family the Sarnia-Lambton area has. Doug's a mentor and friend to the Erika and Sara. Chris Molyneaux is close with all of them. Playfair has touched them all at various times. More on that later. After that I went to Dockside to watch Chris Molyneaux and Mike Blackmore spread generous helpings of magic there. Kerry Belliveau has generously filled in the gaps.
The Playfair Student Showcase did not disappoint. Instructor Stephen Dumont was on stage with this talented and equally eager crew, leading them through of medley of The Doors tunes with some CCR and Hendrix thrown in for the boys to engage the crowd with their finely tuned skills. Jared Parke playing guitar and vocals, Nick Parks on guitar, Brice Abrams on guitar, Brock Round on Drums did their parents and Playfair instructors proud today.
Shelly Rastin and her bandmates arrived from London, Ontario and gave what was to be counted on as one of the finest performances for the event. With Shelly's natural talent, beauty and electric synergy with the audience, she and her band were a crowd favourite as many danced and sang right along with Ms Rastin's country infused song selections. It was 15 years to the day that this band had first performed together on stage - fittingly at a fundraiser for kids' causes.
Highway Jones took the stage with a desire to rock the fans with their dedication to classic rock and alternative gems throughout the set. Paul Garcia has a vocal gift of depth and an authentic rasp not matched by many mere mortals. He put everything into each note that came from that lead microphone, as did his bandmates Brad Bradford, Brad Andrews and new drummer Dean Pichette.
I was back at the Polish Hall later to watch several area bands strut their stuff. Scott Manery and the Barnburners proved the last word in their name isn't just for show. Their set of country influenced rock was a searingly good time that had toes tapping from start to finish. That Scott had any kind of a voice left is amazing. They'd played shows all weekend but he still found the power to be a force for most of their set. When his vocal chords finally said "Enough!" he passed the duties on to their new drummer Brian Cox and they closed strongly without missing a step.
Southern Fryde Inc. played music that showed influences of great bands like Lynyrd Skynyrd, Molly Hatchet and the Allman Brothers. Their driving rhythm section, tasty keyboard work and an abundance of flair gave it the extroverted sense associated performers like the late Stevie Ray Vaughn and the warmth always shown by Warren Haynes and Gov't Mule. At one point their lead guitarist, Dave Allan, was out playing among the dancers. It was a touch that fit neatly into a set that combined the discipline needed for great playing with the reckless abandon that gives shows moments where performers bond intrinsically with their audience.
The blues band, Dressed To Kill, rocked out a set that had all the best elements of showmanship and intimacy. Their bass player Bruce Sleeuwenhoek and new drummer Dallas Labarre have meshed into a rhythm combo that provides a solid foundation for the double edged sword created by lead player Jeff Turnbull and singer/guitarist Keil Simmons. Turnbull loves the opportunity to open up with glorious improvisation but holds back enough to keep audiences anticipating his next work eagerly. Simmons has great range and pours his soul into delivery that tears hearts asunder and he steps into some tasty lead duets with Turnbull. Their polish and interaction with crowds make the blues the communal experience they've always been and bring new things to the genre as well.
The closing act was the power group that's appropriately named 'Powerhouse'. In what was a delightfully ironic twist guitarist Mike Pitel and bass player TJ Arts opened with an acoustic set of material laced with subtlety not regularly associated with metal bands, but which is always there for any who chose to look closely. They've had some member changes recently but it didn't show in their performance. Drummer Billy Riley played with force that more than justified the band's name. His placement of drum notes was impeccable, and with the bass work of T.J. Arts, created a great engine under the guitar work by Chris Fraser Jr. and Mike Pitel. Searing lead vocals by Will Hughes landed nicely in the middle and they drove things home emphatically. Their finish with the Deep Purple classic 'Highway Star' was the perfect cap for what was a great day.
Stephen Dumont was not short of words of praise for a main sponsor of the event. Geoff Dale of Robert E. Dale Limited was praised for not only his financial contributions to the fundraiser, but also his technical engineering expertise throughout the process immediately following the fire at the Playfair Music Complex. This strong partnership continues on as this chapter unfolds for Mr Dumont. Two of Geoff's young sons are Playfair Music students and are sure to be stars on the musical scene in the years to come.
Kerry Belliveau and Stephen Dumont organized this event beautifully. The sound was clear thanks to quality equipment supplied and prep work provided by Highway Jones front Man Paul Garcia. Stephen Dumont handled a fair amount of work on the board as well (which is probably why he only put in one appearance on stage). The food and service at the counters was excellent. The silent auction offered attractive packages from generous local sponsors and brought in great returns. The bands were all superb and their eagerness to participate speaks volumes. Playfair is more than a building. It's a family where people involved support one another with music as its centre. As a teacher Steve imparts not just the technical skills but also the heart that's the essence of well being. The fire was devastating but the way the spirit Playfair embodies manifested itself shows it might end up being little more than an annoying thorn that found its way into things.
Playfair Music is a vision, and it's one that's still very healthy.
For more information about Playfair Music and the Kid's Summer Music Camp please visit www.playfairmusic.biz
http://norules-nolights.com/playfairfundraiser.html