Posted in: Concerts & Events, First Friday, Local Talent, News | No Comments | Posted on September 8, 2021 by Mary Anne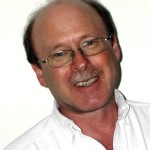 "ZENBOMB" - Mike Blackmore Group at Cheeky Monkey - September 4, 2021 First Friday - as reported by Brian Hay…
Mike Blackmore with Dan Martin and Chris Molyneaux: First Friday for Labour Day Weekend at the Cheeky Monkey
The finale here was more than worth waiting for. Singer/guitarist Mike Blackmore plunged into his music with the fervour of an individual afraid that he might never have a chance to play the songs that way again. Bass player Dan Martin was perfectly in step with everything he did. Mike's playing, always percussive in nature, was emphatic, with his expression raw in its directness and the changes he signalled marked with an extra level of force. Dan's bass was set louder than usual and he used the volume to emphasize the melody in the songs while keeping the timekeeping end of his work crisp. Chris Molyneaux played as if he was on fire.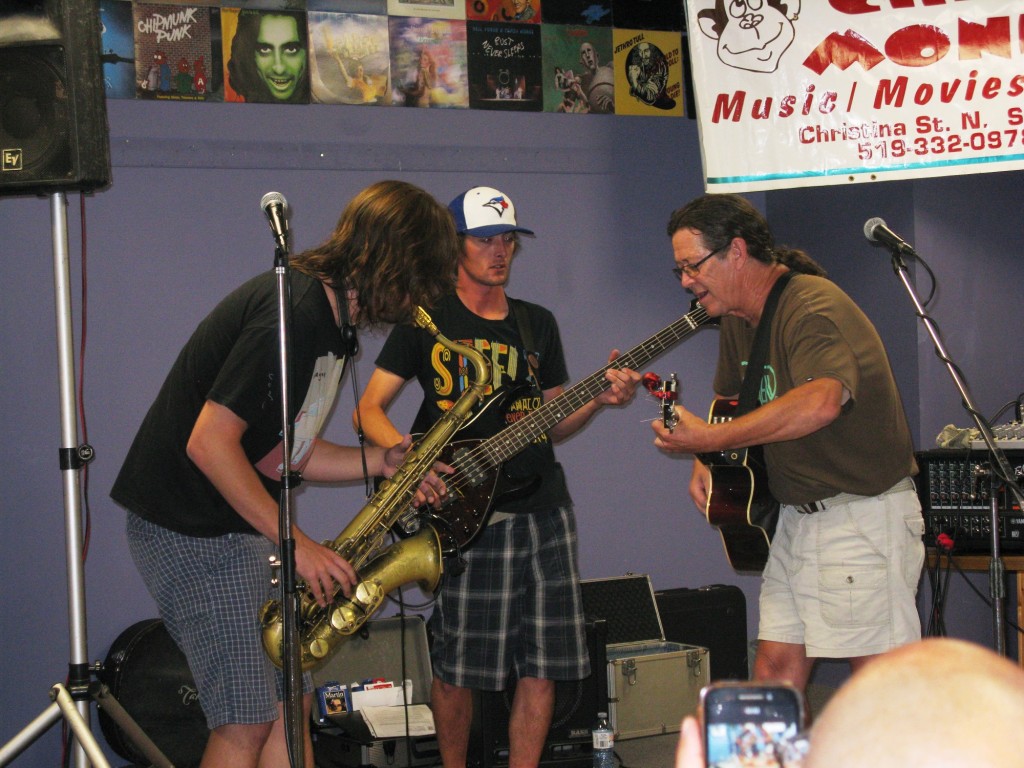 Watching him play and mature musically all summer has been an experience. Several bands have been involved and his approach varies according to musical genre(s) and the players he works with. Harmony singing has come into his work and he does it well. Perfect pitch and a great ear provides volume balanced so as to undercoat what lead singers are doing and add colour. Subtle instrumental accompaniments threaded into melodic fabrics established by the lead players enrich the textures in their playing beautifully. His solos are fabulous.
Virtuoso skills play a big part but there's far more going on than being able to play elaborate passages well. Seamless logic allows his imaginings to be fit perfectly within the framework music from an array of genres. Ideas that initially seem out of place make perfect sense as they unfold. More and more, the influence of his jazz training is finding its place in the material bandmates play and it's opening both musical doors and minds. People walking past invariably take at least a second look when they hear him. Often, their stay is extended. The magic ingredient that music touches hearts with is something that Chris has an abundance of.
With Mike and Dan on this evening his focus was exceptional. The musical partnership he and Mike have forged more deeply over the past three months came to the fore at a level that can only be described as rapturous. They feel what the other does intuitively and emotionally. Ideas go back and forth and new variations form constantly during their exchanges. Dan Martin ran with it, joyfully sending out new twists with his bass, and responding to the ideas as their forms shifted.
Opening without a third of the group wasn't expected and wasn't anyone's fault but it made for a rough start. Mike and Dan played through it, and they did it well, but some of their enthusiasm was missing. That was especially true for Mike. When Chris arrived his joy was obvious. Chris, for his part, was all business while they set up.
Then everything fell into place. They had fun and it was all about making music gloriously.
On the walls of Cheeky Monkey is the photographic art of Nichcolas Theoret.  For such a young man, he has an excellent eye for composition and balance.  He also has a knack for making you feel like you are right there - you are part of the picture.
Nicholas' works will be on display and for sale until October 31st
For more photos taken during the evening by both Brian Hay & myself CLICK HERE