Posted in: News | No Comments | Posted on December 11, 2021 by Mary Anne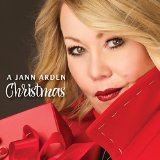 JANN ARDEN - A JANN ARDEN CHRISTMAS -  One would be forgiven for wondering if Arden hadn't made a Christmas record already – it seems such a natural idea for the JUNO-winning artist whose 20+ year, 1.5-million selling, 12-album career has made such a mark on Canadian culture. As she tells it, the time was right to do so now. "I always wanted to make a Christmas record, and I wanted to do something really, really special and timeless. There are Christmas albums that I listen to year after year: the Carpenters, Streisand, Dean Martin, Bing Crosby, Doris Day, Ella Fitzgerald – these records were the soundtracks to such wonderful memories and happy times."
To create this collection, Jann Arden has again collaborated with iconic producer Bob Rock, having first worked together in 2010 on the single I Can't Make You Stay and subsequent albums Uncover Me 2(2011)and Everything Almost (2014). A Jann Arden Christmas was recorded and mixed at Toronto's Revolution Recording, with performers including members of her touring band and also a seven-piece symphonic string section.
A Jann Arden Christmas includes 13 songs, ranging from the sacred to the secular, opening with It's Beginning To Look A Lot Like Christmas, the recording of which Arden views as an ode to Mary Poppins. "It's a challenging song to sing as it's very rapid fire and wordy but also so fun. We kept it grounded in a traditional arrangement, with Dave Pierce adding the strings to the equation to solidify the whole 1950s vibe. It makes me want to pour myself an eggnog and sit in front of a fireplace." Listeners will also be treated to a fresh take on the enduring classic,  The Christmas Song. "This is one of the most played Christmas songs of all time and for a good reason, as it beautifully illustrates the infectious spirit of the holidays along with the straightforward sentiments of home and family. Bob Rock had me singing it at the bottom end of my range which I think gave it such a warm quality. It's one of my personal favourites on the record."
Other standouts (along with Arden's reminiscences) include O Holy Night "such a beautiful song and one of the most difficult ones I have ever had to sing," Silent Night "We were all inspired listening to Elvis Presley's elegant and soulful version from the late sixties. The vocal is one take sung in my basement from the demo sessions. I never redid it," Silver Bells "It could very easily be a pop song even if it wasn't Christmas! The added melody in the break down gives  a refreshing new spin on an old classic. I think people will find themselves singing along even if they don't want to!" and the much loved The Little Drummer Boy, which drew inspiration from the preeminent Bing Crosby/David Bowie version and also struck out on a new path. As Jann Arden recalls, "Bob, Jamie Edwards and I decided to do a fairly modern take on this tried and true classic. I wanted to stay away from the 'pa-rum-pa-pum-pum' riff and come up with something a little more modern. I love how the song turned out." CLICK HERE to view video of Jann on Canada AM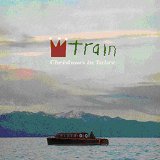 TRAIN - CHRISTMAS IN TAHOE - "This whole album is filled with the most underrated Christmas songs of all time," Pat Monahan says of the new release from Train. "That's what the album should be called."
Instead, it's called "Christmas in Tahoe," and he's exactly right. While there's a handful of traditional tunes, the record's most compelling moments come from compositions such as "Merry Christmas Everybody" by Slade and "Christmas Must Be Tonight" by The Band, not exactly the first songs you'd think of when it comes to the holidays.
"Who even knew there was a Christmas song by The Band?" Monahan marvels. "It's an amazing song. It's so good." Indeed, and the same can be said for "The River" by Joni Mitchell and "2000 Miles" by Chrissie Hynde and company. "What a song that is, man!" he says of the former. "I wish I could write that song. And the Pretenders — that song is so underrated, too!"
Train's frontman clearly picked the right line of work. "Christmas in Tahoe" is highly evocative from beginning to end, and it works well as an homage to the originals, which is what Monahan and company had intended. The singer says he's been wanting to make this record for the past decade, and you can tell. He and his bandmates really put some care and consideration into this one, from the song selection to the performances.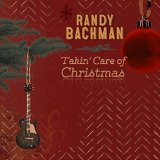 RANDY BACHMAN - TAKIN' CARE OF CHRISTMAS - Randy Bachman, the hard-rockin' guitar hero behind the Guess Who and Bachman-Turner Overdrive, proves you can get in the holiday spirit without going mellow or mushy on this collection of seasonal six-string workouts. On Takin' Care of Christmas, Bachman features two new tunes, a Christmas rewrite of his signature tune "Takin' Care of Business," as well as an ode to ticking off the names on your gift list, "Shop Till You Drop." Elsewhere, Bachman delivers revved-up adaptations of some of his favorite holiday tunes, including "Rockin' Around the Christmas Tree," "Do You Hear What I Hear?," "Run, Run Rudolph," "Happy Christmas (War Is Over)," and many more. The mood is fun and festive, and Bachman proves the guitar skills that made him a Canadian rock icon are as strong as ever. Pour the eggnog, turn it up, and you've got an instant Yuletide party for the rocker in your household.