Posted in: News, THE SHOW with David Burrows | No Comments | Posted on May 8, 2022 by Mary Anne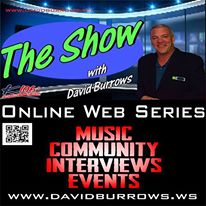 Happy 100th birthday Sarnia! Sarnia celebrates 100 years!
Sarnia/Port Huron International Offshore Powerboat Festival announces concert performers!
The Entertainment Scene:
Internet Radio DJ Arron Sisson from Playfair Music Services www.playfairmusic.biz talks about his passion for becoming a DJ and also shares his upcoming music showcase at The Trinity Lounge in Sarnia.
In The Community:
Thea McCormick joins us at The Dow People Place in Sarnia during the Kids Help Phone, "Walk So Kids Can Talk" event. Thea updates on her music and shares an upcoming event she will be performing at The Lawrence House on May 24th!
Indiefest announces all the bands who will be performing at The Stubborn Mule on May 24th for round one "Battle Of The Bands"
Local events and more!