Posted in: News, THE SHOW with David Burrows | No Comments | Posted on October 22, 2021 by Mary Anne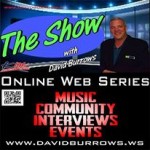 Published on Oct 22, 2021
Harmony For Youth Haunted House.
Win Tix to see BIG WRECK!
The Entertainment Scene:
Theatre Sarnia begins its 88th season with the broadway musical comedy, "Catch Me If You Can". Making his directorial debut Andrew Colborne shares details of the performance. Win Tix to opening night!
In The Community:
Fiery Faces is set to raise money for the Wyoming public school "Snack Program" Organizer Cheryl Veary talks about the event.
Apps with Mark Russell:
Mark talks about the app "Wheres my car!"
Sarnia Tonight update and more.