Posted in: News, THE SHOW with David Burrows | No Comments | Posted on October 29, 2021 by Mary Anne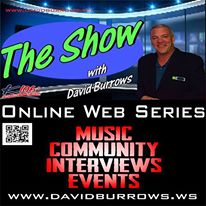 Published on Oct 28, 2021
The Show with David Burrows #156
Recap:
Big Wreck, "BIG HIT"! Fiery Faces raises over $1200, Election 2014
The Entertainment Scene:
Altar Boyz, coming soon to the Imperial Theatre, Director John Leverre, Along with Brent Wilkinson, Shawn Chapman and Jackie Burns give us a behind the scenes interview about the production.
In The Community:
Powerlifter Chris Isaac prepares for the World Powerlifting Championships. 1 of only 60 Canadians to attend.
Apps with Mark Russell:
This week Mark talks about Photomath