Posted in: News, THE SHOW with David Burrows | No Comments | Posted on November 28, 2021 by Mary Anne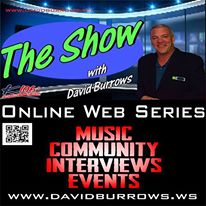 Published on Nov 26, 2021
The Show with David Burrows #160
Recap: Sloan visits K106.3, Lambton College Hospitality & Tourism Management Mardi Gras party a success! Win tix to see Theory of a Deadman!
The Entertainment Scene:
Up and coming Singer/Songwriter/Musician Cassy Hunt shares her passion for music and performs an original song called, How we got this way.
In The Community:
It's time for giving and Dec. 2nd is "Giving Tuesday". A new way to support the community and it's charities and non-profit organizations. Anita Minielly from Bluewater Health shares all the details.
Apps with Mark Russell:
Mark talks about how to prevent device theft using Cerberus
Bobnoxious coming to Liquid Johnny's on Dec. 5th
The Rock and Roll Christmas Show Dec.20th
Local events and more.