Posted in: News, THE SHOW with David Burrows | No Comments | Posted on December 4, 2021 by Mary Anne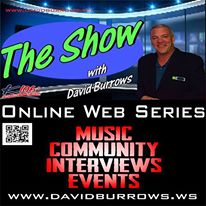 Published on Dec 2, 2021
The Show with David Burrows #161
Recap: Theory of a Deadman at 'RUSTIC with Gloryhound & Head of the Herd. 'Giving Tuesday' on thru December!
The Entertainment Scene:
The Nightingales Chorus now in their 19th year coming to Imperial Theatre, Sarnia ON. Karissa Kern (Age 8) who plays 'Emily' talks to us about finding Christmas!
In The Community:
The Seaway Sounds are coming to Cheeky Monkey for first Friday. Information about the group and a special Christmas performance.
Apps with Mark Russell:
Mark Russell talks this week about 'Pushbullet'
Bobnoxious is coming to town to Liquid Johnnys for First Friday!