Posted in: News, THE SHOW with David Burrows | No Comments | Posted on December 31, 2021 by Mary Anne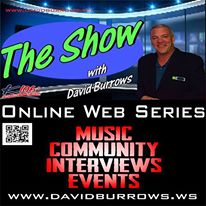 Published on Dec 30, 2021
Happy New Year 2015!
The Entertainment Scene:
Erika & Sara return to Cheeky Monkey for January First Friday. Joining them will be local musicians Scott Vegh & Gerry Hawley bringing some new music titles and sound.
www.cheekymonkeysarnia.ca
In The Community:
January is Alzheimer's awareness month. Eve Morgan shares how we can all get involved to support the cause.
www.walkformemories.ca
Apps with Mark Russell:
Mark talks about 'Lift' and how it can help you with your New Year's resolution!